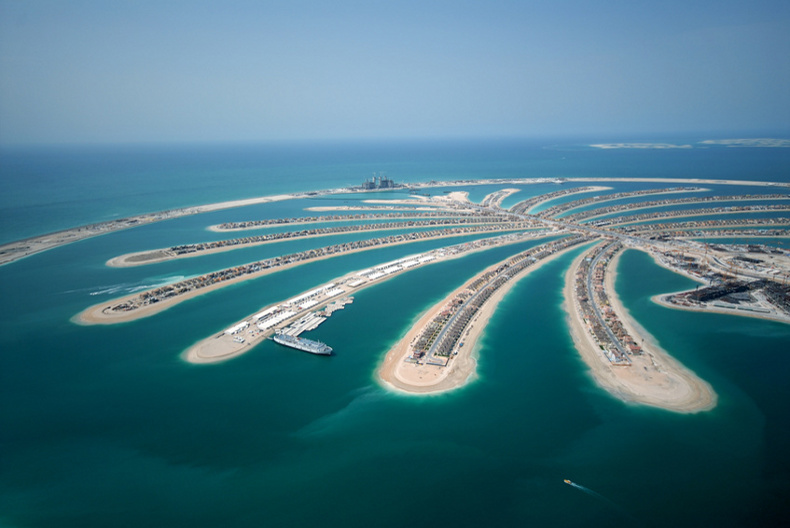 Self Catering UAE Holidays
UAE Vacation Rentals
Luxury Beach Villas, Holiday Homes & Apartments to Rent in UAE
The United Arab Emirates or UAE is an intriguing country sitting at the end of the Arabian Peninsula on the Persian Gulf. The country is a federation of 7 emirates and after gaining independence from the UK in 1971, the UAE has been known for its oil and more recently, for tourism.
With stunning white sandy beaches fringed by palms, the UAE is the perfect holiday destination if you like lots of hot sunshine and tropical waters.
However, the UAE is more than just beach life, offering an enthralling mixture of Arabic heritage and traditional middle eastern culture.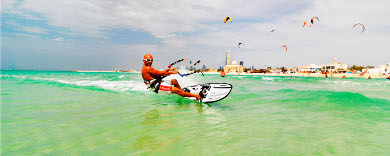 | Key Facts | |
| --- | --- |
| Languages | Arabic and English |
| Currency | Emirati Dirham |
| Family holidays | ✔ |
| Couples | ✔ |
| Capital | Abu Dhabi |
| Known for | Fabulous beaches and winter sun |
| Time difference | GMT +4 hours |
| Temperature | March average 28 °C (82 °F |
| Best time to visit | Spring & Autumn |
| Sand storms | July & Aug but infrequent |
| Main airport | Dubai & Abu Dhabi |
The Emerates of the UAE...
Abu Dhabi
Located on a T-shaped island in the Arabian Gulf, Abu Dhabi is the capital of the UAE and the largest emirate. It is a bustling city 145kms south of Dubai and in recent years, there has been increased focus on the international tourist market with many new luxury villas and resort hotels having been developed.
Dubai
Known throughout the world for its Gold and Spice Souks,large shopping malls and luxury hotels, Dubai has everything you need to make a perfect holiday. For families and children, Dubai boasts the very popular Wildi Wadi water park at Jumeirah Beach and Atlantis on The Palm.
Ras al-Khaimah
Growing in popularity as a holiday destination, Ras al-Khaimah provides a variety of exciting activities and places of interest. Water sports, water parks, desert experiences, golf and historical sites and much more are all on offer.
Fujairah
Sitting on the coast of the Gulf of Oman, Fujairah is the 5th largest emirate. It is a place of considerable natural beauty where jagged mountains and valleys sweep down to the palm-fringed coast. There are some beautiful silky white sandy beaches and good dive sites.
Sharjah
Known as the cultural capital of the UAE, Sharjah is the third largest emirate and is the only one to have a coastline on both the Persian Gulf and the Gulf of Oman.
Ajman
The maon tourist area of Ajman is along the Corniche and its beautiful 16km stretch of white sany beach on the Arabian Gulf. The Corniche boasts a wide variety of shops, souks, markets and malls plus many beachfront cafes and restaurants.
Umm al-Quwain
Located in the northern part of the UAE, Umm al-Quwain is the smallest of the emirates but has lots to offer. It is full of natural beauty with coastal mangroves and the oasis of Falaj Al Moalla to name a few.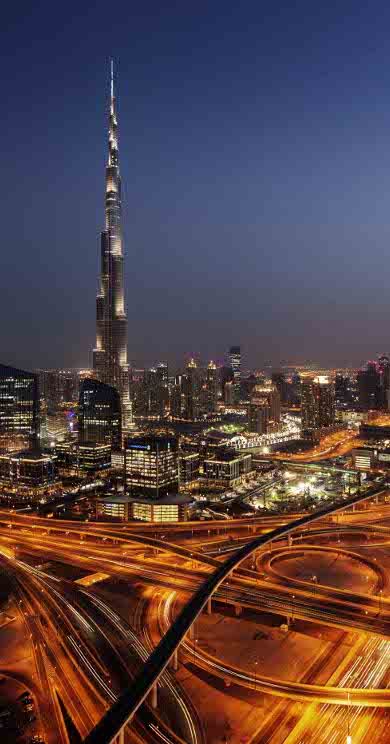 The climate of the United Arab Emirates is subtropical with warm winters and very hot summers where day time temperatres can go beyond 45°C along the coasts. Inland and on the Al Hajar Mountains, temperatures are much cooler.
The best time to visit is Spring and Autumn where temperatures are still very warm, typically ranging from 28°C to 35°. During the summer, a humid south-eastern wind known as Sharqui sweeps across the UAE which can make sunbathing at the beach rersorts uncomfortable.
Top Tourist Attractions
| | |
| --- | --- |
| Burj Khalifa | Dubai |
| Sheikh Zayeed Mosque | Abu Dhabi |
| Jebel Hafeet | Abu Dhabi |
| Al-Bidyah Mosque | Fujairah |
| Hajar Mountains | Ras Al Khaimah |
| Arts Museum | Sharjah |
| Khatt Springs Spa | Ras Al Khaimah |
| Musfoot mountain | Ajman |
| Al Sinniyah Island marine sanctuary | Umm al-Quwain |
| Al Fahidi Fort | Dubai |
| The Al Bidyah Mosque | Fujairah |
| Burj Al Arab | Dubai |
Featured UAE Holiday Rentals
UAE Holiday Home Villas
Staying in a villa or apartment for your UAE holidays, gives you the freedom to do what you want when you want. The accommodation caters for all budgets and tastes from beautiful luxury villas with private pools on the beaches or chic and stylish apartments in the city - there is something for everyone.
If you are travelling as a family or with friends, there is a wide choice of self catering vacation rentals especially around the main tourist hubs which are often better value than a hotel and far more flexible.
Featured Emirates in the UAE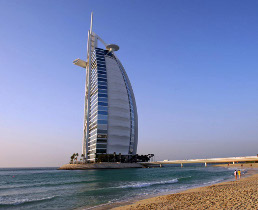 Dubai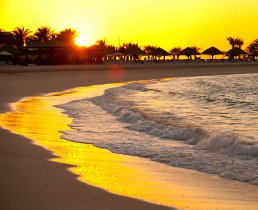 Ras al-Khaimah - Coming Soon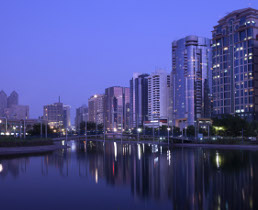 Abu Dhabi -Coming Soon