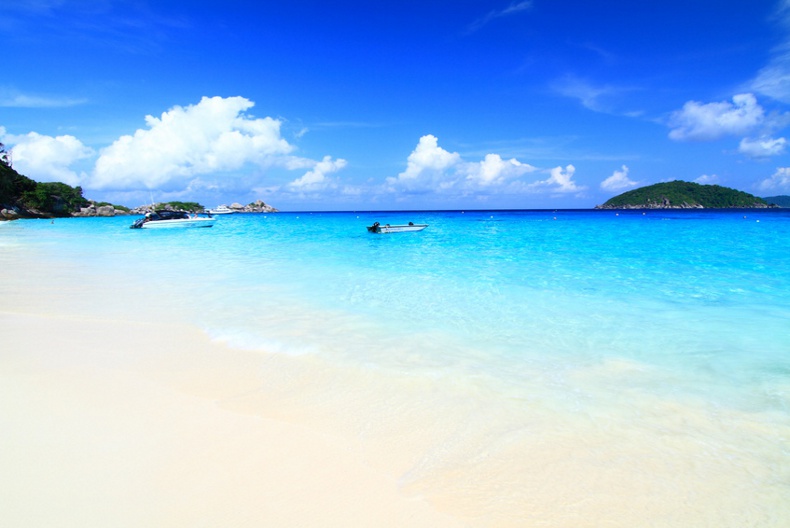 Caribbean Vacation rentals
Caribbean Vacation Rentals
Some of the best holiday home villa rentals in the Caribbean
The islands scattered throughout the Caribbean are known for their splendid beaches and crystalline seas. In fact, the region is almost synonymous with luxury vacations, conjuring up images of coconut palms, sailboats and lazy days in the sun. If you're ready for your own dose of paradise, we've got some of the best Caribbean vacation rentals to suit all budgets and tastes.
The turquoise waters of the Caribbean Sea are dotted with hundreds of friendly and picturesque islands. A glorious landscape of white sand and tropical scenery, the Caribbean islands may be the world's most perfect piece of paradise. From sunbathing on the beach to dining under the stars, a Caribbean vacation is the ideal spot for a romantic getaway, a relaxing winter retreat, or a fun packed holiday for the whole family.
Barbados
poised between the Caribbean Sea and the Atlantic Ocean, Barbados is one of the most popular islands in the Caribbean boasting amazing beaches, and a friendly culture.
From the luxury Barbados villas and opulent hotels that occupy the Saint James district with state of the art spas and world class golf courses, to the trendy and lively Gap area of Saint Lawerence, Barbados has something for everyone.
See vacation rentals in Saint James
British Virgin Islands
Flanking the Sir Francis Drake Channel are a collection of 60 breathtaking islands and cays that form the spectacular British Virgin Islands.
Peppered with deserted beaches and lush forests that hide some magnificent resorts and vacation rentals, the BVI is also a mecca for scuba divers. With pristine emerald green warm waters, the reefs are teeming with tropical fish which makes diving in this part of the Caribbean a real treat.
See vacation rentals on Tortola
Turks & Caicos
Turks & Caicos is a collection of 40 stunning islands and cays of which just 8 are inhabited. They sit under the Bahamas chain, 550 miles southeast of Miami and are simply beautiful with palm fringed white sandy beaches surrounded by the crystal clear warm waters of the Caribbean.
See vacation rentals on Parrot Cay
Aruba
Sitting just 15 miles off the Venezuala coast in the tropical southern Caribbean lies the beautiful Dutch island of Aruba.
With stunning white sandy beaches fringed by coconut palms, Aruba is the perfect holiday destination if you like sunshine and tropical waters.
Away from the beach, Aruba offers an enthralling mixture of European colonial heritage and traditional island culture.
See vacation rentals on Eagle Beach
Grenadines
Getting away from it all is what holidays in St Vincent and the Grenadines are best known for. A magical collection of 32 tropical islands sitting in warm turquoise waters that make up one of the most beautiful countries in the Caribbean.
Talcum powder white sandy beaches, lush rain forests and an active volcano offer a wealth of activities for your Caribbean holidays...
See vacation rentals on Bequia
US Virgin Islands
There are 3 main islands that make up the US Virgin Islands each with its own unique character. St. Croix's Danish influence is perfect for visitors who prefer a laid-back experience with the historic towns of Frederiksted and Christianstedand their quaint shops.
St. John is blessed with world-renowned beaches such as Trunk Bay, Cinnamon Bay and Salt Pond Bay and St. Thomas boasts one of the most beautiful harbors in the world and is the most visited port in the Caribbean. The capital, Charlotte Amalie offers elegant dining, exciting nightlife and duty-free shopping.
See vacation rentals on Saint Thomas
Bahamas
With hundreds of tiny islands and cays surrounded by warm, tourquoise sea, the islands of the Bahamas are idyllic and a place to relax and escape. From the family friendly Paradise Island to the peaceful and tranquil Harbour Island, each one of the holiday retreats has its own unique way of life and identity.
Island hopping is the norm here with holidays often split between 2 islands and then day tripping to the talcum powder white sandy beaches of the nearby cays. With every type of watersport available, fantastic scuba diving and entertainment galore, the Bahamas offer something for all ages for your Caribbean holidays...
See vacation rentals on Grand Bahama
Saint Barths
Part of the French West Indies islands, St Barths is an exciting island with a European flair and rich cultural heritage. Combining the chic and gastronomic delights of France and blessed with silky white sandy beaches and designer boutiques, the duty free island of St Barths is a favourite Caribbean holiday destination for celebrities.
Yet, St Barths holidays are affordable and accessable to everyone no matter what their budget and the fairly laid back nature makes St Barths the perfect Caribbean island to relax and unwind...
See vacation rentals on St Barths
Caribbean Watersports
If you love water sports, the Caribbean islands are perfect for scuba diving, snorkeling, boating, kayaking, sailing, and swimming, boasting crystal clear water and year-round sunny weather. When it comes to relaxing, the Caribbean knows no equal, with a slew of day spas, secluded beaches, and romantic restaurants.
Golf Holidays
Golfers will find plenty of scenic courses, while kids can enjoy swimming in reef-sheltered beaches. The whole family can find something they love to eat in the Caribbean's many American, French, Italian, or Brazilian restaurants, taking in a meal while listening to the sweet sounds of calypso.