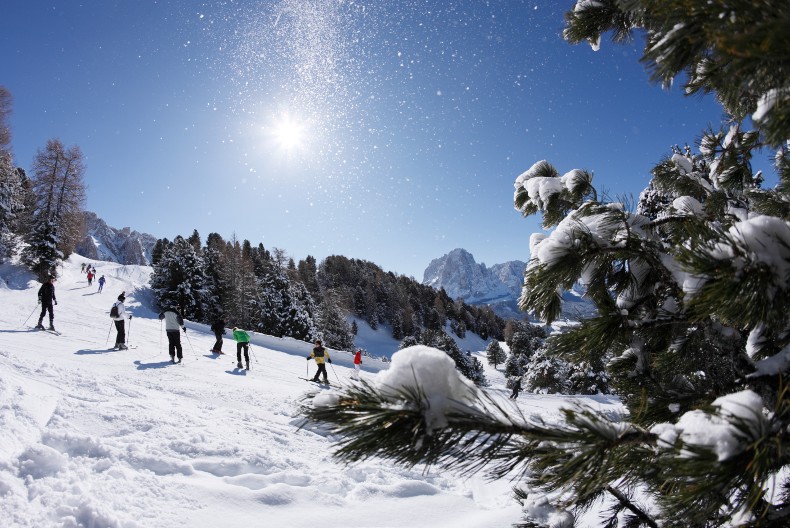 Italian Ski Resorts
Italian Ski Resorts
Skiing around the Italian Ski Resorts Across the Alps & Dolomites
Overview
The ski resorts in Italy provide a wide choice in terms of where to ski. From the Italian Alps that act as a natural border to France and Switzerland to the majestic Dolomites that loop round the Eastern Austrian and Slovenian borders, you will be spoilt for choice. This variety gives rise to cultural mixes and languages that make skiing in Italy an authentic and enchanting experience.
Our featured Italian ski resorts include a good mix from the well known international towns such as Cortina and Courmayeur, to the authentic Dolomiti villages scattered around the Sella Ronda in Sud Tyrol.
All have one thing in common and that is excellent food, wine, childcare, good value, plenty of fun and superb skiing.
Dolomiti Ski Resorts
The Dolomites could be described as a natural wonder - they are just spectacular and probably ones of the reasons why they have been classed as World Natural Heritage Site by UNESCO.
The villages in the Dolomites vary in size and status from the rustic hamlets of Alta Badia to the world famous town of Cortina.
Whichever Italian ski resort you choose, you will be amazed by the dramatic and stunning scenery that surrounds you.
Ski regions
Quite similar to the other major skiing countries, the Italian ski resorts are grouped into various regions or in many cases, the mountain valley that they sit in. Popular ski regions include...
Milkyway carousel with the lively ski resorts of Sestriere and Sauze d'Oulx
Airports serving the Italian ski resorts
Italy is fortunate to have several international airports close to it's ski resorts making short transfers times...
Bergamo
Bolzano
Brescia
Geneva serving the Aosta valley ski areas
Milan Linate
Milan Malpensa
Trevisio
Turnin
Venice Marco Polo
Best Ski Resorts In Italy - Key Facts