Costa Dorada Skiing Holidays
Skiing & Snowboarding in Costa Dorada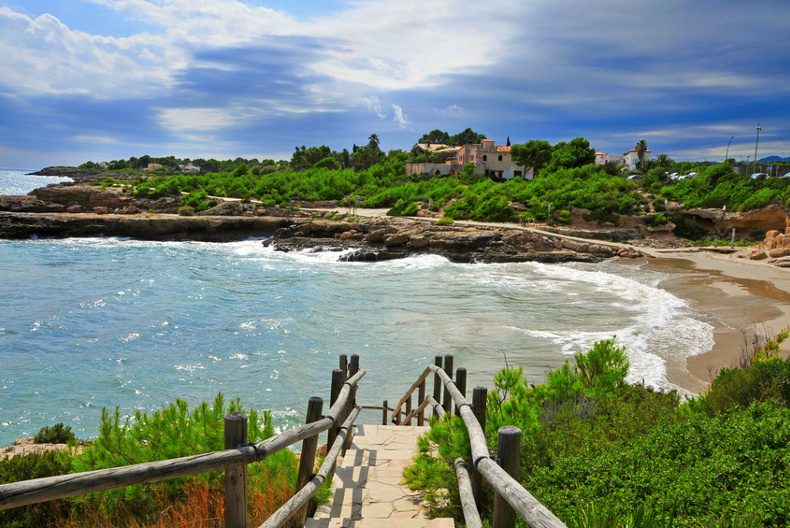 Costa Dorada Holiday Accommodation
Costa Dorada Villa Rentals
Self Catering Holiday Rentals - Villas, Apartments & Holiday Homes For Rent
Costa Dorada means "Golden Coast" and its exactly that with 92kms of Catalonian coast stretching from from Calafell in the north to St Carles de la Rapita in the south.
The coast is a mix of secluded coves such as Mont-roig del Camp-Miami Platja, golden beaches and dramatic cliffs such as at Torredembarra backed up by a sophisticated blend of historic villages and holiday resorts with gorgeous seafront villas.
But, the Costa Dorada has much more to offer than beautiful beaches. The area is rich in culture and history dating back to the Roman times with cities such as Tarragona exhibiting countless ruins of those ancient times.
Away from the coast, you will discover the intriguing Serra del Montsant mountains with enchanting villages such as Montblanc and Siurana with thousand-year-old monasteries. The area is popular for mountain climbing and mountain biking but also for the terraced vinyards that produce the full bodied wines of D.O. Montsant and D.O.Q. Priorat.
| At a glance... | |
| --- | --- |
| Beaches | ✔ |
| Watersports | ✔ |
| Spa & wellness | ✔ |
| Golf | ✔ |
| 3 Waterparks | ✔ |
| Mountain biking | ✔ |
| Hiking trails | ✔ |
| Regional airports | Barcelona & Reus-Tarragon |
Featured villas & apartments to rent on Costa Dorada
Costa Dorada Holiday Rentals Accommodation
There are several popular beach resorts and villages that hug the shores of Costa Dorada which have a good stock of self catering villas and apartments.
Holiday rentals are very popuar with families and are certainly great value. Villas or apartments that are closest to the beaches, have their own swimming pool and are within walking distance to the evening entertainment tend to get booked many months in advance so planning your Costa Dorada early is essential.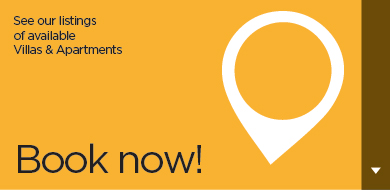 Family Holidays
For families,the resorts of Salou, Cambrils and Calafell have all been accredited as Family Holiday Destinations from Turisme de Catalunya. All 3 resorts place special emphasis on safety at the beaches, offer wide-ranging entertainment programmes, activities for children and child friendly accommodation and eating venues.
Costa Dorada has a typical Mediterranean climate with warm summers, mild winters and little rainfall making it an ideal destination for outdoor activities throughout the year. The average in winter is around 14º C and in summer the minimum is 21º C and the maximum 29º C.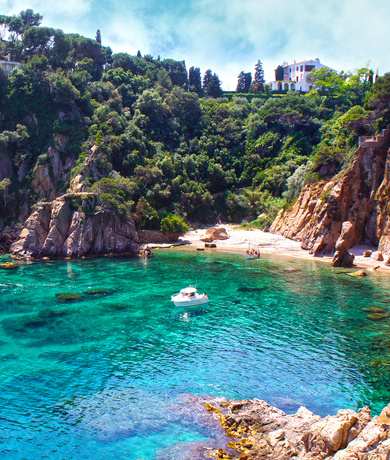 Featured Resorts
Things to see and do on Costa Dorada
The Costa Dorada is packed with things to see and do whilst on your summer holidays. Here are a few suggestions...
Visit the Roman city of Tarragona
Montsant Nature Park in the Serra del Montsant mountains
Wine tasting at one of the vineyards
See the prehistoric caves of L'Espluga de Francolí
Explore medieval city of MontBlanc in La Conca de Barberà
Day trip to Barcelona
Waterparks
Costa Dorada is home to the largest waterpark in Spain, the PortAventura Park resort,which is extremely popular for day trips or even staying over. The park is actually more like a small village with hotels, restaurants and three golf courses. There are two other water parks - Aqualeon in El Vendrell and Aquopolis is La Pineda.
Our view on Costa Dorada holidays
The Costa Dorada has always been a very popular tourist destination and these days, even more accessible with low cost airfares and value for money accommodation.
Arguably, one of the best Costas for beaches and is a superb destination for family holidays with short transfers, great food and wine and plenty of sunshine.
List your Ski Chalet
Ski holiday rentals are getting more popular with travellers from families to adventurers.
List your chalet on MyChaletFinder today!
List your property