Florida Skiing Holidays
Skiing & Snowboarding in Florida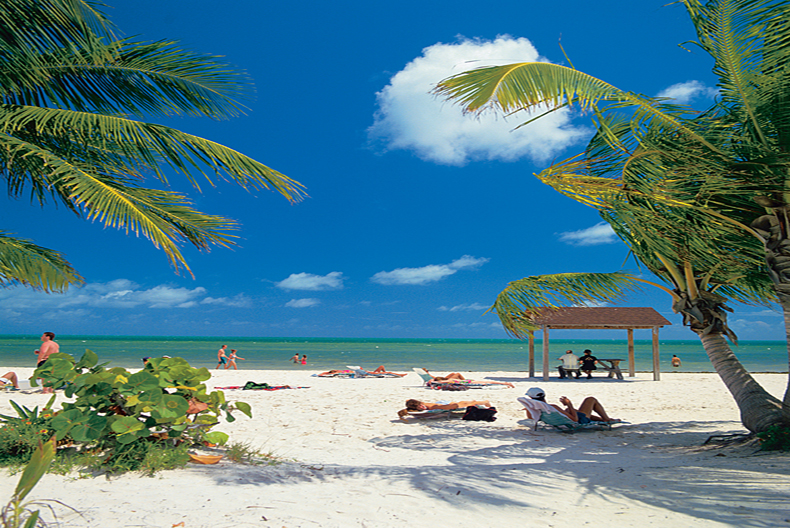 Holiday Accommodation in Florida
Florida Villas Holiday Accommodation
Holiday Rentals, Apartments to Rent, Holiday Homes
Florida is one of those places where there is simply too much to see and do. From the action packed theme parks in Orlando to the back waters of the Everglades, there is something for all ages and all tastes.
If you like beaches, the Sunshine State has some of the best especially if you head south and explore the Florida Keys - a collection of 100 tiny islands connected by 128 miles of road, stretching south into the pristine waters towards the Caribbean.
| Popular resorts | |
| --- | --- |
| Miami | Key Largo |
| Daytona Beach | Orlando |
| Fort Lauderdale | Clearwater |
No visit to Florida would be complete without visiting Miami. The cpaital of the state has a modern, trendy side, especially if you hit South Beach with its bars and clubs but it also has an interesting art deco historical centre.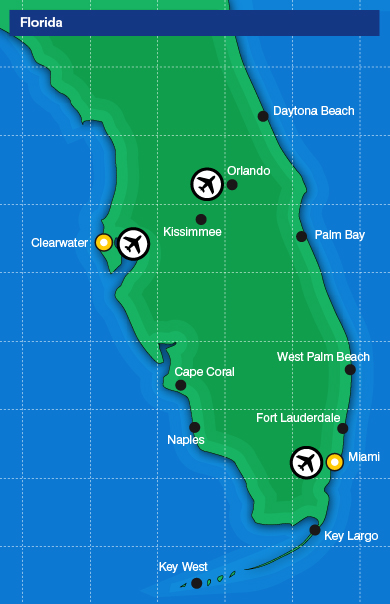 Florida Villas & Condos
Apart from the lavish hotels that hug the beaches and the huge resorts built around the theme parks in Orlando, the self catering holiday rentals in Florida are plentiful and certainly good value especially for family holidays.
Whether its a beach villa or city apartment, the accommodation tends to be spacious and modern.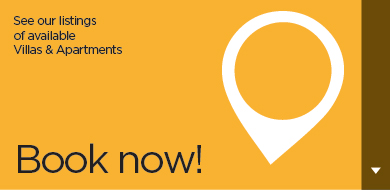 Featured Florida Resorts
Things to see and do
If you are visiting Florida for the first time it can be a bit overwhelming with so many things to see and do in such a short space of time. The other issue is getting around - you will certainly need a car. Apart from the theme parks, here are a few suggestions....
A dive down to the warm waters of the Florida Keys
A ride through the waterways of the Everglades - home of the alligators
Kennedy Space Centre at Cape Canaveral
Miami's art deco district
Clearwater for some downtime on the white sandy beaches
Theme Parks and Attractions
| Resort | Distance | Time |
| --- | --- | --- |
| Orlando theme parks | 236 | 3 hours 20 mins |
| Kennedy Space Centre | 222 | 3 hours 10 mins |
| Clearwater | 287 | 3 hours 50 mins |
| Everglades | 65 | 1 hours 20 mins |
| Key Largo | 63 | 1 hour 10 mins |
Distance in miles from Miami
Our view on Florida
The sunshine state of Florida, with its long hot summers and mild winters attracts tourists from all over the world throughout the year. Young and old, there is something for everyone whether its the theme parks of Orlando or the warm waters of the Keys. The only problem is time - there is simply too much to see and do...
List your Ski Chalet
Ski holiday rentals are getting more popular with travellers from families to adventurers.
List your chalet on MyChaletFinder today!
List your property