Maui Skiing Holidays
Skiing & Snowboarding in Maui
Maui Vacation Rentals
Maui Vacation Guide
Self Catering Lodging - Vacation Rentals, Villas, Condos & Holiday Homes For Rent
Overview
Known as the "Valley Isle", Maui is the second largest island in the Hawaiian chain with lush vegetation, pristine white sandy beaches and quaint friendly villages. From the action packed beach resorts to the incredibly beautiful mountain trails in the Haleakala National Park - there is something for all ages and all tastes and one of the reasons why Maui is one of those places where people go back to time and again.
In a single day, you can kayak up a lazy river, hike through forests and discover hidden pools and waterfalls of Oheo Gulch or even drive to the summit of Mount Haleakala at 10,023 feet. All this is possible and you can still be back to your vacation rental in time for a dip in the turquoise waters of the Pacific Ocean, before catching the sunset from your beachfront villa.
A Four Season Holiday Destination
Maui is a year-round playground with a warm tropical climate - the best time to visit really depends on what you want to see and do from whale watching and big surf breaks in the winter to warmer and more tranquil summer days.
Mid August until the end of September is the hottest time of the year, with the average high of 85°. January is the coolest season with average highs of 78°, so there is really no cold season. However, if you are planning a trip to the top of Mount Haleakala, take some warm clothes as you can expect temperatures in the 40s or lower.
Featured Maui Villas & Condos
Maui Vacation Rentals
Self catering holiday rentals along Maui's coast are plentiful and certainly good value especially for family vacations. You will find beachfront villas, often with private swimming pool, spacious condos and family holiday homes to rent along the entire coast.
The main and popular places to stay on Maui include...
Kihei
Kaanapali
Lahaina
Wailea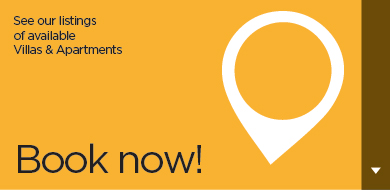 Featured Maui Resorts
Top Maui Beaches
The beaches around Maui are some of the best in Hawaii with long stretches of silky talcum powder white sand flanked by palm trees. The beaches cater for everyone with family friendly beaches equipped with all facilities such as picnic areas, restrooms and life guards to those reserved for professional surfers. Some popular Maui beaches that are easily reached from your vacation rental include...
Wailea Beach
Flanked by bars, restaurants and shops along a wooden path, Wailea Beach is beautiful and very popular with locals and tourists meaning it can get crowded at weekends. Hiring a paddle board is great fun and there is also a large trampoline over the water which children love.
Hookipa Beach
Sitting just off the Hana Highway towards Haiku, Hookipa Beach is world famous for surfing and windsurfing due to the consistent powerful swells that pound the shore. The beach is large and has all the facilities you need with bathrooms, lifeguards, picnic areas, showers and plenty of parking. However, this is not a family beach for swimming as the currents are very strong and surfing or windsurfing is for experts only - a great beach to watch the pros in action.
Makena Beach or Big Beach
Probably the best of Maui's beaches in terms of scenic beauty, Makena Beach is a mile of silky white sand backed by cliffs on one side and deep blue warm water on the other. Big Beach has a gentle incline into the sea making it popular for swimming plus there is a large shore break that attracts skimboarders and body surfers.
10 Popular Things to see and do
If you are visiting Maui for the first time it can be a bit overwhelming with so many things to see and do in such a short space of time. Here are a few suggestions....
| Attraction | Miles | Time |
| --- | --- | --- |
| Waterfalls of Oheo Gulch | 25 | 30 mins |
| Haleakala National Park | 28 | 53 mins |
| Take the scenic Highway to Hana | 53 | 120 mins |
| Visit the Maui Tropical Plantation | 7 | 15 mins |
| Ho'okipa Beach Park | 9 | 20 mins |
| Iao Needle - Iao Valley State Park | 8 | 21 mins |
| Ohe'o Gulch Pools | 53 | 100 mins |
| Tour the Ka'anapali coffee farm | 29 | 45 mins |
Distance in miles from Kahului Airport
Our view on Maui
As the adventure island of Hawaii, Maui will take your breath away with its spectacular beach resorts, lush interior and national parks. With long hot summers and mild winters, Maui attracts tourists from all over the world throughout the year. And what better way to experience the local culture than by staying in a vacation rental. Whether a beach villa or condo, self catering Maui vacation rentals provide freedom, space and flexibility to do what you when you want - home from home!
List your Ski Chalet
Ski holiday rentals are getting more popular with travellers from families to adventurers.
List your chalet on MyChaletFinder today!
List your property