Oahu Skiing Holidays
Skiing & Snowboarding in Oahu
Oahu Vacation Rentals
Oahu Vacation Guide
Vacation Rentals - Self Catering Villas, Condos & Holiday Homes For Rent in Oahu
Overview
Oahu, known as the "Gathering Place", is the third largest of the Hawaiian Islands and is home to Honolulu, the state capita. Honolulu, with its famous Waikiki Beach, bustling China town and PunchBowl crater is a fascinating and intriguing city and where many people choose to stay for a few days before exploring the rest of Oahu or the other islands.
Whether you are visiting Oahu for a long weekend or extended vacation, there is so much to see and do. Learning to surf on Waikiki beach, exploring the history of the island at the Iolani Palace in downtown Honolulu, visiting Pearl Harbour or touring the North Shore beaches - all this is possible in a day with plenty of time to get back to your vacation rental to watch the spectacular Hawaiian sunsets.
A Four Season Holiday Destination
Oahu is a year-round playground with a warm tropical climate - the best time to visit really depends on what you want to see and do from whale watching and big surf breaks in the winter to warmer and more tranquil summer days.
Mid August until the end of September is the hottest time of the year, with the average high of 85°. January is the coolest season with average highs of 78°, so there is really no cold season. However, unlike Kauai which is known as the wettest place on the planet, Oahu is much drier with short tropical down pours.
Oahu Vacation Rentals
Self catering holiday rentals along Oahu's coast are plentiful and certainly good value especially for family vacations. You will find beachfront villas, often with private swimming pool, spacious condos and family holiday homes to rent along the entire coast.
The main and popular places to stay on Oahu include...
Honolulu and Wakiki beach
Haleiwa on the North Shore
Kapolei - west side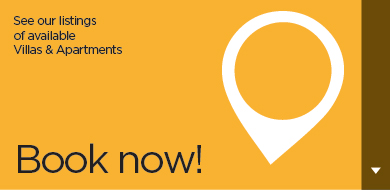 Featured Oahu Resorts
Top Oahu Beaches
Waikiki Beach
One of the most famous beaches in the world, Waikiki Beach lives up to its reputation for being full of fun and entertainment. it sits on a stretch of white silky sandy just a few minutes from downtown Honolulu and is typically where most visitors to Hawaii head to first.
Ehukai Beach Park, Haleiwa
This stretch of coast on the North Shore is famous for its monster waves during the winter season. The massive tubes generated off the reef make this one of the most dangerous surf spots in the world and one of the venues for the Triple Crown of Surfing.
Waiema Bay
Sitting on the stunning North Shore, this beach is a surfers paradise and notorious for producing monstrous winter waves. It is one of the first places surfers in the 1950's began to ride big waves.
Waikiki beach is a mecca for watersports enthusiasts from snorkeling to scuba diving. For refreshments, the promenade is lined with cafes, bars and restaurants with the lively scene continuing in the late hours. If you have booked a vaction rental here, everything is on your doorstep.
The summer months have gentle waves making the beach popular for swimmers and other watersorts. Plus the wide stretches of sand are perfect for sunbathing and having a picnic or beach BBQ.
In the summer months, the giant waves give way to calmer waters making the beach a great place for swimming, snorkeling and other watersports. The Bay has all the facilities you need including a life guard making it a popular hang out for locals and tourists.
Top Things to see and do
If you are visiting Oahu for the first time it can be a bit overwhelming with so many things to see and do in such a short space of time. Here are a few suggestions....
| Attraction | Miles | Time |
| --- | --- | --- |
| Hike to the top of Diamond Head volcano | 6 | 15 mins |
| Pearl Harbour | 23 | 40 mins |
| Waikiki beach | 3 | 5 mins |
| Explore China town, Honolulu | 0 | 1 mins |
| Hanauma Bay Nature Preserve | 13 | 26 mins |
| Nuuanu Pali Lookout | 5 | 13 mins |
| Iolani Palace & museum | 0 | 1 mins |
| Haleiwa surf town | 30 | 46 mins |
| Ho`omaluhia Botanical Gardens | 11 | 23 mins |
Distance in miles from Honolulu
Our view on Oahu
As the main gateway in to the Hawaiian archipelago, Oahu will take your breath away with its bustling city of Honolulu and gorgeous white sandy beaches. With its long hot summers and mild winters, Oahu attracts tourists from all over the world throughout the year. And what better way to experience the local culture than by staying in a vacation rental. Whether a beach villa or condo, self catering vacation rentals provide freedom, space and flexibility to do what you when you want - home from home!
List your Ski Chalet
Ski holiday rentals are getting more popular with travellers from families to adventurers.
List your chalet on MyChaletFinder today!
List your property