Madrid City Breaks
City Centre Self Catering Accommodation - Holiday Rentals, Apartments to Rent
Madrid is an ancient city dating back to the Middle Ages and sits on the banks of the Manzanares River. As the capital city of Spain, Madrid is a popular place to vsist for a city break with so many things to see and do.
Madrid has one of the best artistic pedigrees in Europe and art lovers flock to this amazing city time after time. The museums along Paseo del Arte are full of Picasso, Dalí and Miró and Museo del Prado is a must see with over 7,000 paintings.
Top Things To See & Do
Royal Palace - the largest in western Europe
Paseo del Arte - 1 km of museums & art galleries
Wander the portico lined square of Plaza Mayor
Cibeles Fountain
Las Ventas Bullring - Neo-Mudéjar
Tour the Real Madrid Santiago Bernabéu stadium
El Retiro Park
The Rastro - Spain's best known street market
The Egyptian Temple of Debod - 2nd century BC
Sorolla Museum
Puerta de Alcalák
Puerta del Sol, the symbolic centre of Madrid
Nightlife
The nightlife is very lively to say the least in a city that never sleeps. Step out into the streets after 10pm and you'll find yourself carried along in a tide of people who don't call it a night until dawn!
There are many districts in Madrid each with its own style and night time character. From the maze of narrow, winding streets of La Latina with its street side tapas bar and nightclubs to the multi-ethnic Lavapiés district, which has the sounds of flamenco filling the streets from the tablaos (flamenco bars) - Madrid caters for for all tastes.
Shopping
Madrid is packed with fantastic shops and some of the best places are 'Avant-garde' and Calle de Serrano. Avant-garde and the surrounding streets are home to boutiques with the latest fashion trends from up and coming young designers.
Whilst Calle de Serrano in Barrio de Salamanca is like Rodeo Drive in Beverly Hills with the top fashion designers showcasing their latest collections.
For a more authentic shopping experience, wander around the Rastro flea market where you will see the local Madrileño buying everything from antique furniture, second-hand goods and old books to clothes and electrical appliances.
Featured Madrid Apartments
Madrid Holiday Rentals
There are plenty of self catering holiday rentals in Madrid to choose from to suit all tastes and budgets. Whether a city centre apartment or a villa close to the beach, renting a property gives you the freedom and flexibility to explore this beautiful city at your own pace - home from home.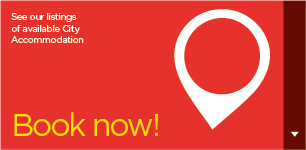 Best Time To Visit
Madrid is a year round destination although late Spring and early Autumn are the best times to visit when there is plenty of warmth in the sunshine and you can wine and dine outside.
The hot summer months can be sultry and one of the reasons why the locals retreat to rural areas and the southern costa beach resorts.
Between mid December and mid March, it can get chilly and fairly cold in the evenings although the temperature rarely goes below freezing.
Top 1 Day Excursions
Explore the walled city of Avila
Toledo - Spain's national treasure of art and history
Explore the Valley of the Fallen monument
Historic towns of Pedraza and Segovia
Take a train and visit Barcelona for the day
See the ancient city of Cordoba
Our view on Madrid city breaks
No trip to Spain is complete without visiting the capital city of Madrid. A wonderful place to explore taking in the sights and discovering the medieval history, beauty and culture of this ancient city. After a few days, you will soon feel that a short city break in Madrid is not long enough!