Rome City Breaks
Holiday Rentals, Villas & Apartments to Rent, Holiday Homes
Rome is one of Italy's special cities packed full of incredible historic buildings and with so much to see and do, a short city break will just wet your appetite to come back.
Rome is probably the biggest museum in the world and the best way to explore it is on foot - through the winding cobbled streets where you will stumble across gillaterias, cafes, bars and restaurants off the beaten track.
A magical city, Rome attracts visitors from all over the world throughout the year. The best times to visit are spring and early Autumn where the temperatures are more tolerable than the peak summer months and certainly less crowded.
Top attractions
Colloseum
Vatican city
Trevi fountain
Piazza Navona
Spanish steps
Galleria Borghese
Ponte Sisto Stroll for views of St Peter's Basilica
Featured Rome Holiday Rentals
Accommodation in Rome
There are plenty of options when choosing where to stay in Rome from excellent 5 star hotels to private holiday rentals - villas on the ouskirts or apartments to rent in the city centre.
Getting around Rome is best done on foot. Most of the historical centre is pedestrianised and finding a parking space other than at where you are staying is like finding a needle in a haystack.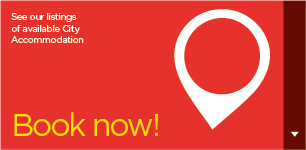 Liquid error: internal
Other activities
The ruins of Hadrian's Villa in Tivoli
Villa d'Este in Tivoli, with its palace and gardens
Take the 30 minute train to Ostia Antica which was the harbour city of ancient Rome and now home to the beaches and some of the best Roman ruins outside of the historical centre
Twin centre holidays
If you are taking a city break in Rome, which can be exhausting with all the sight seeing, a train up to Milan and then the Italian lake district may be the tonic - relaxing within some of the most spectacular scenery in Italy all around you.
Our view on Rome
One of the most historical cities in the world, Rome takes some beating with almost too much to see and do in one visit. A great city break destination any time of year.