Skiing holidays in Andorra
Ski resorts across the Andorran Pyrenees
Overview
Ski holidays in Andorra - the principality of Andorra dates back to 1278 and lies in the heart of the Pyrenees mountains between Spain and France. High mountains, lakes and stunning scenery make Andorra a beautiful place to visit in winter or summer.
However, it's not just the natural beauty that attracts visitors back year after year. Andorra's duty free status is a real advantage. Eating and drinking in mountain restaurants and après-ski is so cheap it makes you feel rich!!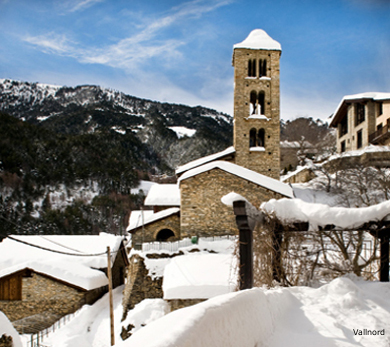 Andorra ski areas
There are 3 main ski areas in Andorra called Vallnord and Grandvalira.
Vallnord
This ski area sits close to the Spanish border near Tor and includes the pretty mountain villages of Arinsal and Pal. The ski area is serviced by 30 lifts and there are 63kms of pistes largely catering for families, beginners and intermediates skiers and snowboarders/
Ordino-Arcalis
The lift-linked resorts of Arcalis and Ordino is a smaller ski area with 30kms of trails and is more suited to beginners and early intermediates.
Grandvalira
The lift connected ski area of Grandvalira spreads out along a 15km valley and is the largest ski area in Andorra with 205km of pistes. It includes the resorts of:
Pas de la Casa
Encamp
Soldeu
El Tarter
With Pas de la Casa now linked to Portes de Neiges in France, the total ski area around Grandvalira stretches to 250km of piste with 90 lifts placing it around the 20th largest ski circuit in the world!
Traditionally, the accommodation in the Andorran ski resorts has mainly been private chalet rentals and small family run hotels.
This is still the case today except for in Pas de la Casa where there are more apartments to rent in the newly built residences - very similar to some of the purpose built resorts in France .
Featured ski chalets
As you would expect being this far south, the temperatures tend to be warmer and there are more sunny days than in the Alps which means the snow tends to disappear quickly.
Thankfully, because the weather system comes in from the Atlantic, when it snows, it snows a lot and the snow record in Andorra over the last few winters has been excellent.
Also, due to some massive investment in snow making machines, the resorts can virtually guarantee snow cover on around 50% of the pistes from November to April.
Summer holidays in the ski resorts
The long sunny days can get surprisingly hot with temperatures often north of 30 degrees which means you have that Mediterranean climate at altitude giving the best of both worlds . The mountains provide that perfect mix of being able to chill out by the pools or beaches on the shores of the many lakes and mix it up with some gentle hikes or adrenaline pumping mountain biking.
Some of the most popular outdoor activities are:
Mountain climbing
Vias ferratas
Mountain biking
Quad biking
Hiking
Horese riding
Fishing
White water rafting
Canyoning
And, if you like wellness and spas, Calleda has an excellent waterpark and spa facilities.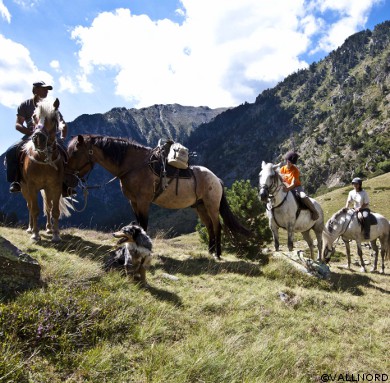 Our view on skiing holidays in Andorra
We think ski holidays in the "new" Andorra is definitely worth trying out and a genuine option to the mainstream resorts in the Alps. With the on-going investment in the infrastructure and the addition of more four and five star accommodation, the quality and service keeps on getting better and better.
List your Ski Chalet
Ski holiday rentals are getting more popular with travellers from families to adventurers.
List your chalet on MyChaletFinder today!
List your property