Norway ski holidays
Skiing & snowboarding in Norwegian Lapland
Ski holidays in Norway - stunning scenery, pristine forests, fjords, glaciers and guaranteed snow - this is Norwegian Lapland in the Arctic Circle. There is a myth that most of the skiing in Norway is cross-country orientated. Whilst there is km after km of cross-country trails, there is some really good downhill terrain for all levels and some serious back-country ski touring if you fancy going off the beaten track for an adventure you'll never forget!
Plus, from around October to March, there is the incredible natural phenomenon of the Northern Lights or Aurora Borealis to give them their correct name - blue, green and yellow streams of light high in the night sky.
Ski holidays - best time to visit
The Norwegian ski holiday season typically lasts a good six months from early November through to May and normally with very good snow conditions throughout. Norway has many ski resorts with some being world class including Lillihammer and Voss which hosted the 1994 Olympic games.
There are over 18000km of pistes in Norway spread across more than 200 ski resorts. However, if you don't fancy skiing, there are plenty of other good fun things to try from snowmobile safaris, ice fishing and snow shoeing to name a few.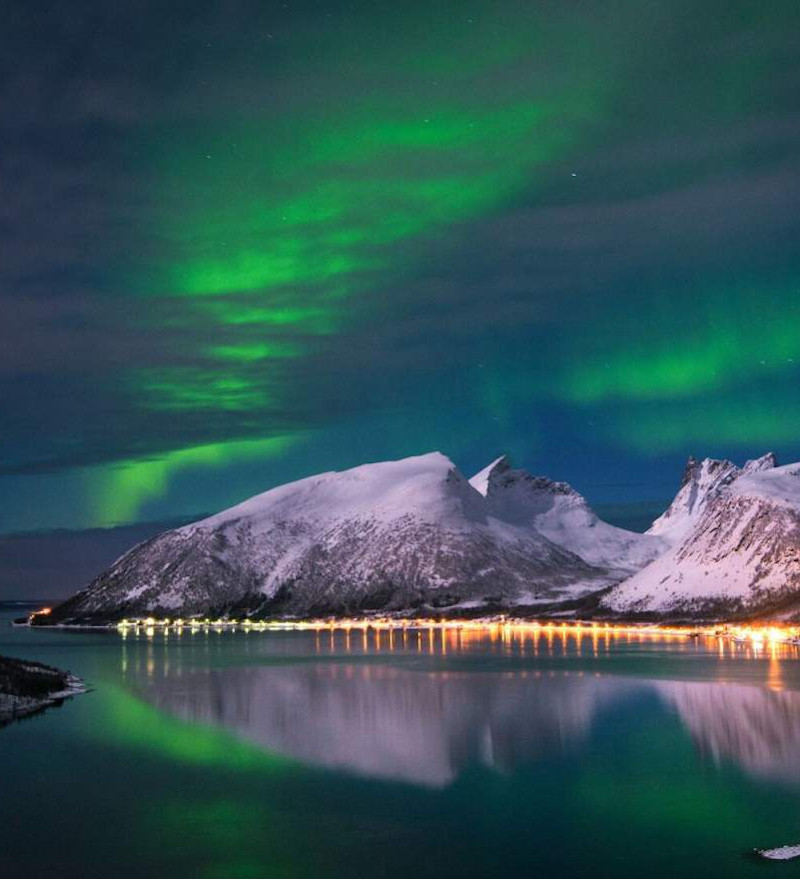 Summer skiing holidays in Norway
If you still have that itch for skiing during the summer then Norway has various ski centres that let you do just that. When the ski centres in lower-lying areas close their lifts in spring, the ski lifts on the glaciers open for the season. Skiing in summer is a fantastic experience with warm weather, blue skies and long days. The views from the snowy landscape down to fjords is spectacular. For accommodation, you can book into a self catering cabin in one of the nearby villages.
The 3 largest summer ski holiday areas are...
Folgefonna Glacier
Stryn on the Jostedalsbreen Glacier (1600m)
Galdhøpiggen on the Juvbreen Glacier (2469m)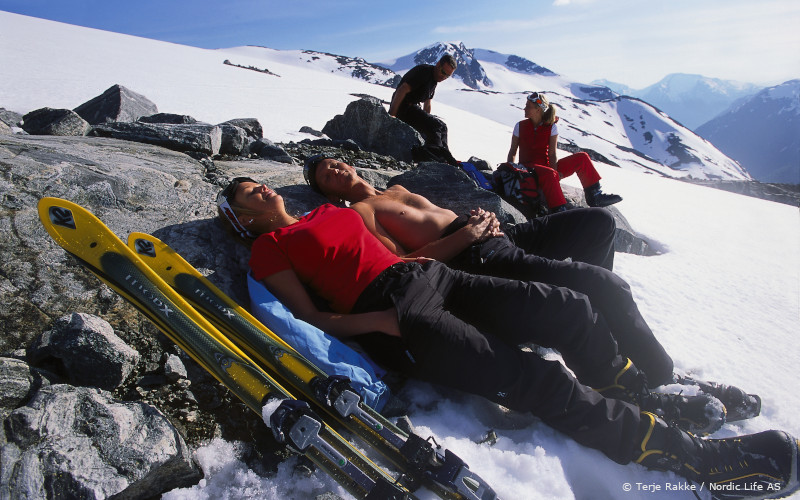 Our view on skiing in Norway
Norway is a country with so much natural beauty from glacial mountains to amazing fjords and is waiting to be explored any time of year. With snow almost guaranteed, a Norwegian ski holiday also provides the greatest light show on Earth - the amazing Northern Lights...
List your Ski Chalet
Ski holiday rentals are getting more popular with travellers from families to adventurers.
List your chalet on MyChaletFinder today!
List your property