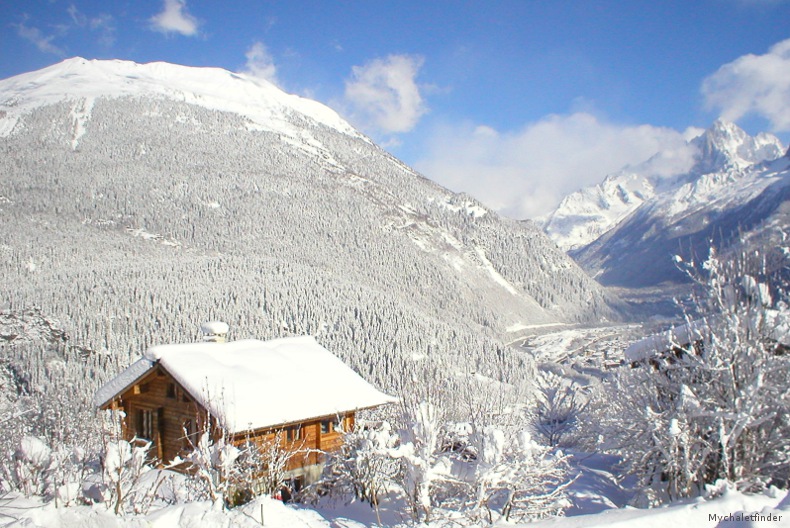 Ski Holidays Around the World
Ski Holidays For Everyone....
Self Catering Vacation Rentals - Cabins, Chalets, Apartments & Holiday Homes
Ski holidays usually mean combining days on the slopes with entertaining apres-ski. But, choosing the right ski resort can be tricky. There are resorts that specialise in family ski holidays, or offer ski-in / ski-out accommodation. Alternatively, it may be the draw of a lively apres-ski scene? Our resort guides will help you choose....
And, ski holidays don't just mean skiing. There are plenty of other activities in many of the resorts for the non skier including...
Snowshoeing
Cross-country skiing
Winter hiking trails
Thermal spas and wellness facilities
Choosing which country to ski in is another consideration. Europe and North America have some stunning alpine vistas and are home to many cosmopolitan and chic ski resorts in the world such as Beaver Creek in Colorado and Madonna di Campiglio in Italy.
However, these days, ski holidays are not just confined to the Alps and North America. There are some amazing ski destinations to choose from, perhaps combining some skiing as part of a larger holiday such as....
Atlas mountains and Marrakech in Morocco
Gulmarg in the Indian Himalayas and Kashmir, or
Aviemore - Scottish Highlands with a city break to Edinburgh
Featured Ski Holiday Chalets
Self Catering Ski Holidays Accommodation
Ski resorts generally offer a good mix of accommodation with quality family run hotels, holiday rentals including ski chalets, apartments and even farm houses that cater for all budgets.
Renting a ski chalet or apartment is getting more and more popular especially for family ski holidays - they offer flexibility, value for money and great fun giving you the freedom and flexibility to do what you want, when you want.
The best value ski chalets are typically those in the satellite villages that are linked in to a larger ski carousel. Whilst not as well known as the international ski resorts, these villages give you authenticity, culture and are certainly more affordable plus there is the added benefit of access to the same ski area.
Some suggestions...
Featured Ski Vacation Mountain Regions & Resorts
Summer in the ski resorts
Surprisingly to some, the ski resorts are often busier during the summer than in winter. The long sunny days can get surprisingly hot with temperatures north of 30 degrees not uncommon.
The mountains provide that perfect mix of being able to chill out by the pools or beaches on the lakes and mix it up with some gentle hikes or adrenaline pumping mountain biking or glacier walks. Some of the most popular outdoor activities are:
Mountain biking
Hiking
Mountain climbing
Vie ferrata
Fishing
Swimming
Sailing
Kayaking
White water rafting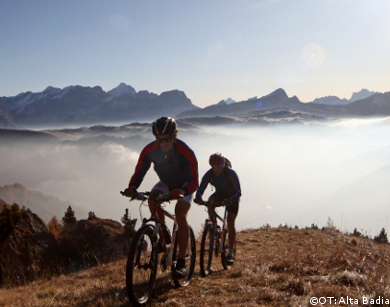 Summer skiing holidays
Ski holidays are not just for the winter months - there are some fantastic high altitude glacial resorts in the Alps that offer summer skiing holidays in June through to September and others where you can ski pretty much every day of the year such as the Hinterux glacier near Mayrhofen in Austria and Zermatt in Switzerland.
Skiing out of season in the Alps means 2 -3 hours in the morning before the high temperatures turn the snow to mush and is typically followed by sunbathing or watersports by the lakes.
In the Southern hemisphere, the skiing holiday season starts in June and carries on right through to September. We feature a number of resorts in Argentina where you have the mighty Andes mountain range to ski or snowboard, surrounded by some of the most breathtaking scenery around.
Early season & summer ski holiday resorts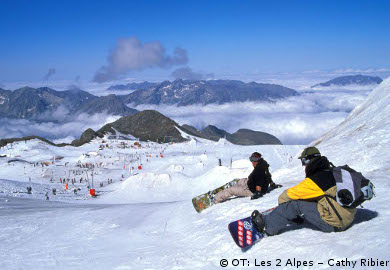 Our view
Ski holidays are an ideal way to combine some sport and relaxation especially if you are staying in a ski spa resort. And if you dont ski, there are lots of activities on offer depending upon which resort you choose.
During the summer, the snowy peaks give way to warm valleys where you can enjoy hiking, mountain biking or simply chilling out by the pool....