German Ski Holidays - Ski Resorts
Skiing & Snowboarding in Germany's Ski Resorts From Bavaria to the Black Forest
Ski holidays in Germany are not on many people's radar but there are some superb ski resorts, with modern infrastructure, uncrowded pistes and great value....
Skiing in Germany is typically associated with the Alps in Bavaria and the famous resort of Garmisch-Partenkirchen which gives that classic alpine experience of ski chalets, great apres-ski and some high altitude skiing on the glacier. But there are also plenty of other great ski resorts dotted around the country and many easily accessible from Munich.
In fact, Germany has over 100 ski resorts dotted along the borders with Austria, Czech Republic and Switzerland but it's best known ski resort is Garmisch-Partenkirchen - famous for it's annual ski jumping and World Cup downhill races.
Full of Bavarian tradition, Garmisch is an international resort at the base of Germany's Zugspitze - it's highest mountain and home to Germany's only glacier that lets you ski from early autumn until late spring.
| Region | Popular ski resorts |
| --- | --- |
| Bavaria | Garmisch-Partenkirchen |
| Bavaria | Oberstorf |
| Bavaria | Alpspitze |
| Rhon mountains | Feuerberg |
| Baden | Stollenbach |
| Baden - Black Forest | Liftverband Feldberg |
| Saxony | Fichtelberg |
Liquid error: internal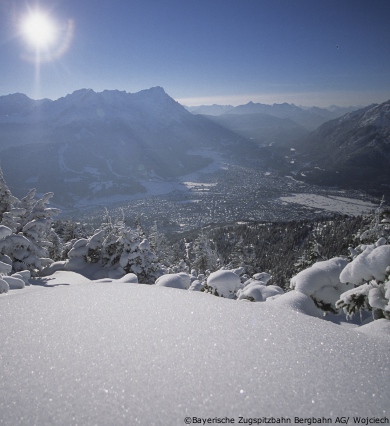 As well as Garmisch, there are a few really good, less crowded resorts within an hour's drive of Munich, like Wallberg or Alpspitze and else where in Germany such as.....
The Rhön
The Rhön Mountains lie between the states of Hesse, Bavaria and Thuringia and creep up to just over 1000m. With gentle slopes, the resorts, such as Feuerberg (the largest in the area), are ideal for beginners. Smaller resorts in the region include the Wasserkuppe, which features night skiing, a terrain park and a 600m toboggan run.
The Black Forest
Deep in southwestern Germany lies Baden's Black Forest, which has over 200 ski lifts covering 70 peaks above 1000m. The largest ski area is in Liftverband Feldberg although another option is Stollenbach, which is just a 30 minute drive from the pretty city of Freiburg so you can combine a city break with a bit of skiing.
The Czech border
The states of Saxony and Thuringia on the Czech border have a few ski resorts all within driving distance of Berlin, Dresden and Leipzig.
The best is Fichtelberg with it's 1200m peak and part of the Ore Mountain chain.
Many of these off the beaten track ski areas are not blessed with modern lifts and luxury holiday homes that you'll find in places like Zermatt, Verbier and Lech, but this – along with cheaper lift passes and uncrowded slopes is part of their appeal especially for family ski holidays and complete beginners.
Featured Ski Resorts
Summer in the Bavarian Alps
Summer holidays in the German ski resorts - one of the most popular summer activities is to head to some of the mountain lakes, such as Lake Eibsee in the Bavarian Alps where you can do water sports or simply chill out on the beaches.
Or, for something different, if you are in the Garmisch area, you can try hiking on the Zugspitze glacier which is great fun for all the family - snow, sun and spectacular views of the Wetterstein mountain range.
Not surprisingly, some of the mountain villages are busier during the summer than in winter with so much to see and do. And, being this far south, the days are long with generally warm weather meaning outdoor activities are very popular...
Mountain biking
Hiking
Fishing
Swimming
White water rafting
Sailing
Kayaking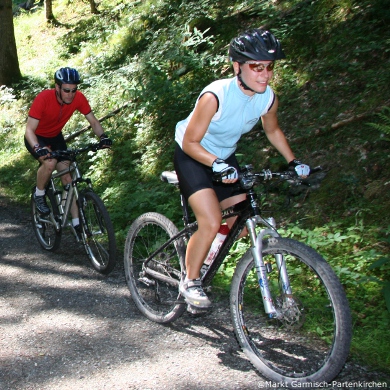 Our view on skiing in Germany
Ski holidays in Germany - not that well known outside of the homeland but is a great option if you are not looking to spend a fortune, want short transfer times or want to combine a city break with some skiing. A great place to visit any time of year especially for ski holidays and summer mountain breaks...
List your Ski Chalet
Ski holiday rentals are getting more popular with travellers from families to adventurers.
List your chalet on MyChaletFinder today!
List your property