Skiing holidays in Canada
Ski resorts across the Canadian Rocky Mountains
Ski holidays in Canada - stunning scenery, pristine forests, glaciers and guaranteed snow - this is Canada and home to some of the finest ski resorts in the world with a typical season lasting a good six months from early November through to May. Canada has many ski resorts from the East to West coast with something in the region of 200 ski resorts across the country. The majority are in Alberta, Ontario, Quebec and the very popular British Columbia mountain ranges - home to the beautiful city of Vancouver and the gateway to the slopes. Whichever resort you choose for your ski holidays in Canada, you are guaranteed hospitality on a different level - friendly and very welcoming is how we would describe it.
Popular winter activities
Ski touring
Away from the crowds, the ski tours offered in Canada are infamous with areas such as the Glacier National Park in the Columbia mountains with its 1500m of vertical a firm favourite of many alpine enthusiasts.
Snow mobile safari
Most ski resorts offer guided snow mobile safaris from short trips to several days where you stay over night in a mountain cabin - superb fun.
Heli-skiing
Canada is famed for it's heli-skiing trips which are available in most ski resorts. This is the ultimate way to experience deep virgin powder in pristine wilderness - book your trip early as heli-skiing is very popular!
Northern Lights
Another amazing natural wonder which you are likely to see in Canada's most northern territories such as Yukon are the Northern Lights or Aurora Borealis. The namesz originates from Aurora, the Roman goddess of dawn and Boreas, the Greek god of the north wind.
Whilst on your ski holidays, you can book an excursion to see the Northern Lights, staying in one of the many specialist lodges or even a heated tipi! The best time of year to see this spectacular light show is from December to March when the skies are colder and the nights longer. Some of the best ski resorts for watching the Northern Lights are...
Mount Sima - Yukon
Banff - Alberta
Jasper - Alberta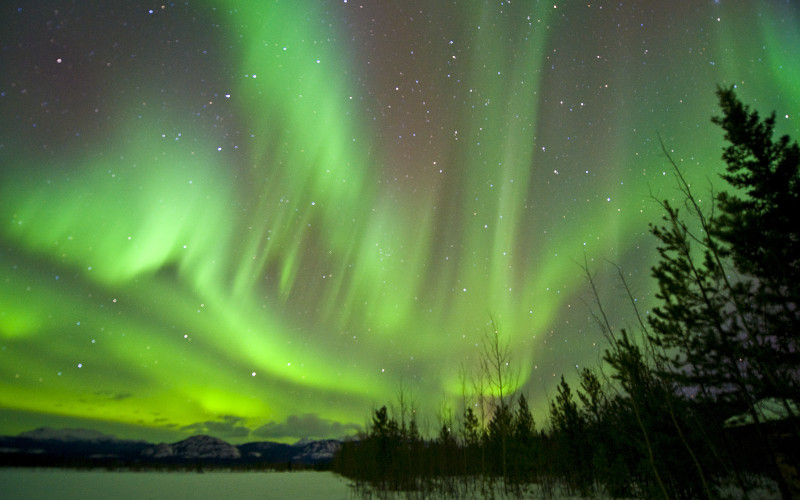 Summer in the Canadian Rocky Mountains
Summer holidays in the Canadian mountains have never been so popular as the word gets out that the ski resorts have lots more to offer than snowy pistes. Fresh mountain air, stacks of outdoor activities and incredible views of the mountains and glaciers. Not surprisingly, some of the ski resorts are busier during the summer than in winter. With the long sunny days seeing the thermometer regularly tip north of 30 degrees, the valley lakes and rivers are a popular retreat.
| Popular activities... | |
| --- | --- |
| Mountain biking | ✔ |
| Sailing on the mountain lakes | ✔ |
| Swimming | ✔ |
| Fishing | ✔ |
| Hiking | ✔ |
| Hiking | ✔ |
| White water rafting | ✔ |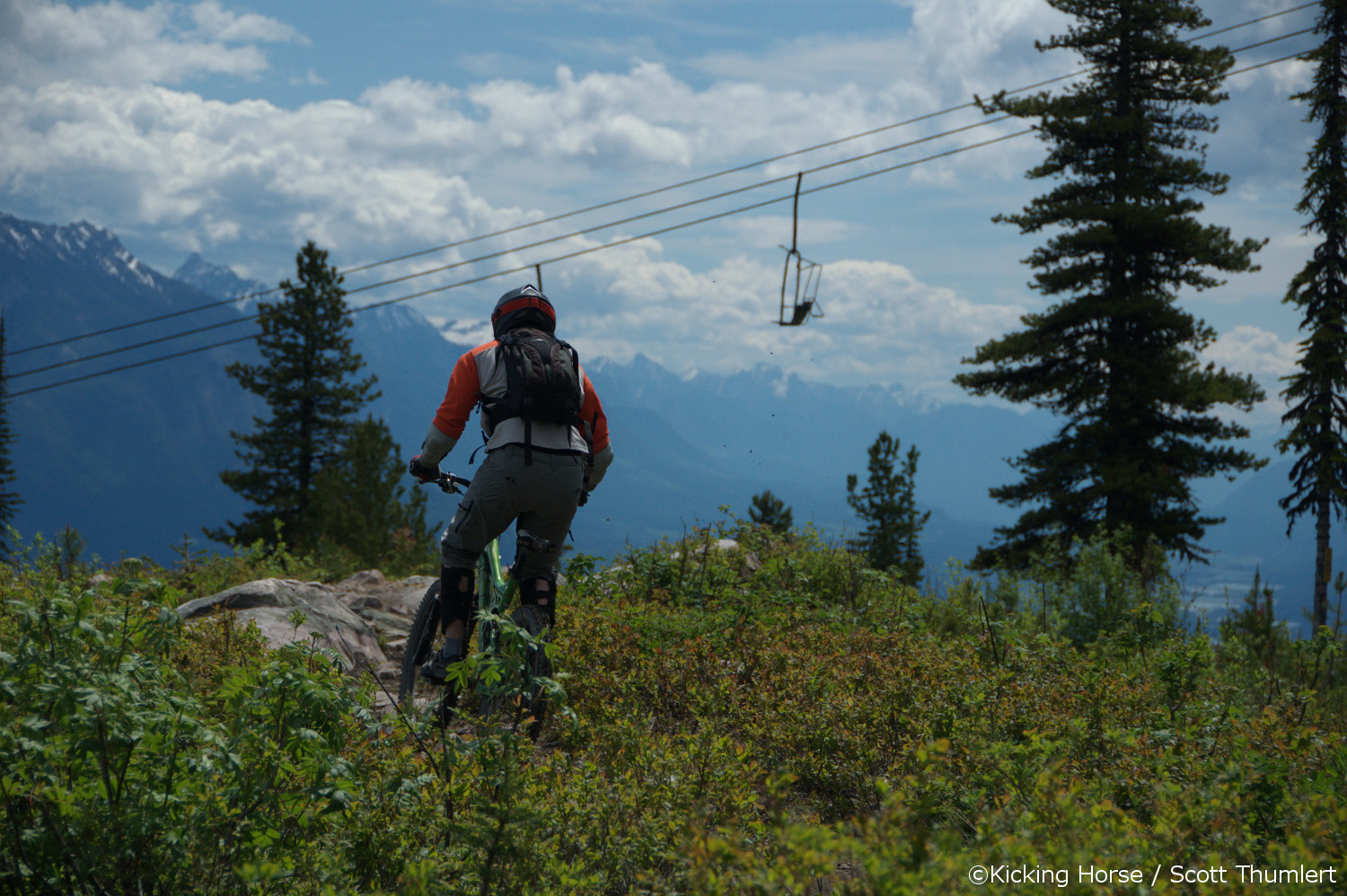 Our view on Canadian ski holidays and skiing in Rocky mountains
Canada is a country blessed with so much natural beauty from it's glacial mountains to it's amazing alpine lakes and is a country waiting to be explored. Any time of year is good to visit but especially in the winter for skiing holidays or during the summer for an outdoors adventure holiday in the lakes and mountains of Canada. Whatever your criteria for choosing a ski resort, ski holidays in Canada cater for all budgets and tastes.
List your Ski Chalet
Ski holiday rentals are getting more popular with travellers from families to adventurers.
List your chalet on MyChaletFinder today!
List your property