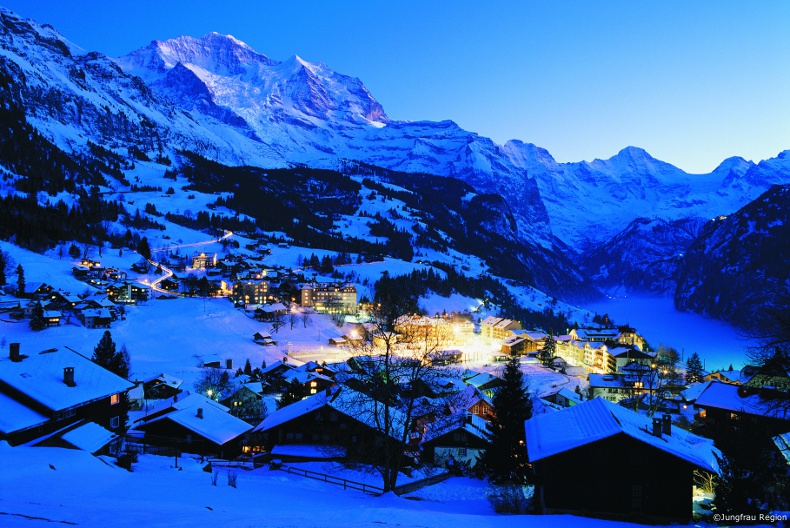 Ski Holidays in Switzerland
Swiss Ski Holidays - Skiing in Switzerland
Self Catering Holidays Rentals - Chalets & Apartments to Rent in Swiss Ski Resorts
Swiss ski holidays make you think of chocolate box ski chalets, great service and efficient transport both on and off the slopes - it's all true! With world famous Swiss ski resorts such as Verbier, Zermatt and St Moritz, high mountains and stunning lakes, summer or winter holidays in Switzerland provide a large variety of activities for everyone....
Getting to most of the Swiss ski resorts is fairly quick and easy especially if you are skiing in Valais. Sion airport is ideally positioned to get you on the mountain in under an hour! See our ski resorts in Switzerland page for more information on airport transfer distances.
Featured Swiss Chalets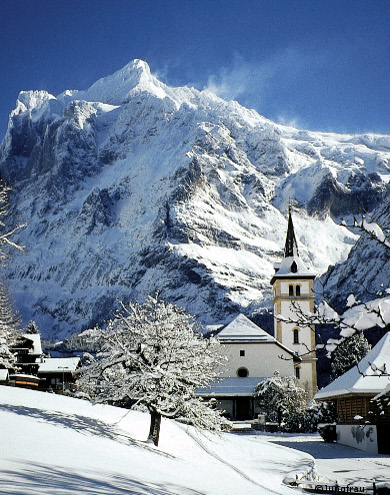 Twin Centre - Lakes & Ski Holidays
The other major attraction are the lakes. Lake Geneva is probably the best known but there are many more such as Lake Thun and Lake Brienz near Interlaken. Here, you are very close to the ski resorts of Grindelwald and Wengen meaning you can combine a ski holiday with some time around the lakes.
The Swiss lakes are a very popular summer holiday destination visited by people from all over the world - this is because of the magnificent mountain vistas, excellent service, top class international cuisine and first rate accommodation.
Ski Resorts in Switzerland
Switzerland has many top class international ski resorts, some of which are famed for their spas, others for their opulance and some just because the skiing is simply worldclass. This diversity of ski resorts makes Switzerland such a big attraction as they cater for all levels, families, groups and non-skiers.
With the ski season typically lasting a good five months from early November in the higher resorts through to April, Swiss ski holidays offer relaible snow conditions but also great food and superb levels of service both on and off the slopes.
Featured Swiss Ski Regions & Ski Carousels
Most of the well known Swiss ski resorts are located on the borders to France and Italy which is where you find the huge lift linked areas such as the Portes du Soleil.
Whilst many Swiss ski resorts are geared up for beginners and intermediates, there are some, and Verbier springs to mind, where not only will you find the gentle slopes, but also some of the best and steepest off-piste terrain in the world.
Summer Ski Holidays
There are several ski resorts that offer summer skiing on the glaciers. The best terrain can be found at Zermatt and Saas Fee.
Zermatt is open throughout the year and even in the height of summer, you can still cruise around on 20km of pistes. Saas Fee is very similar offering 20km of pistes on the Allalin Glacier at 3600m where you will often find the Swiss ski team training.
>
Swiss Alps - Summer
Summer holidays in the Swiss Alps have never been so popular as the word gets out that the ski resorts have lots more to offer than snowy pistes. Fresh mountain air, stacks of outdoor activities and incredible views of the mountains and glaciers.
Not surprisingly, some of the ski resorts are busier during the summer than in winter. And, being so far south, the long sunny days regularly tip the thermometer north of 30 degrees and this is when the locals retreat to mountain lakes and rivers. Some of the most popular outdoor activities are...
Mountain biking
Hiking
Fishing
Swimming, sailing, kayaking
White water rafting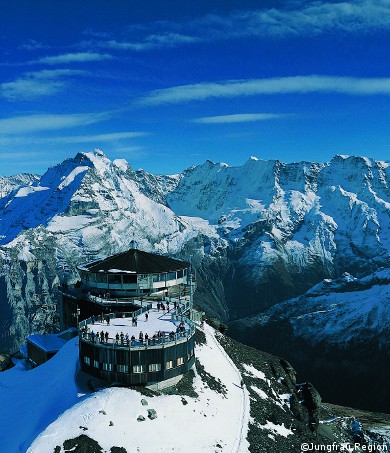 Featured Ski Resorts
Our view on Swiss ski holidays
Switzerland is a country with so much natural beauty from it's stunning mountains to the countless lakes and rivers. Visit this amazing country any time of year especially in the winter for your skiing holidays or for a relaxing or adventure summer holiday....
List your Ski Chalet
Ski holiday rentals are getting more popular with travellers from families to adventurers.
List your chalet on MyChaletFinder today!
List your property