Grindelwald Ski Schools
Ski Lessons, Off-Piste Clinics, Ski Touring & Mountain Guiding
There are several Grindelwald ski schools each offering a comprehensive ranges of lessons for all ages and abilities for both skiing and snow boarding. Grindelwald is the largest of the Interlaken-based ski resorts and is fortunate to have 3 ski areas - Kleine Scheidegg-Männlichen, Grindelwald-First and Mürren-Schilthorn.
Beginners will normally start off at Grindelwald-First where the lower south facing slopes are gentle and warm.
For good intermediates and experts, there is a very good variety of pistes for your ski lessons including some fantastic off-piste trails on the way down to Wengen with spectacular scenery of the Jungfrau peaks including the famous Eiger.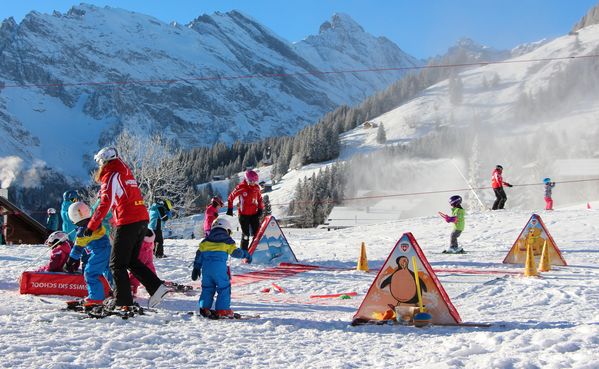 Off Piste Ski Guiding & Touring
To experience the full extent of what Grindelwald has to offer, why not try some guided off-piste ski touring. Expert local guides will navigate you around the high mountain trails in safety taking you on an adventure around the spectacular Eiger and beyond to Mürren-Schilthorn.
Ski touring takes skiing back to its routes, away from the crowds, in pristine natural beauty surrounded by towering peaks, glaciers and that sense of freedom. The ski tours can be anything from 1 to several days spending the evenings in mountain huts.
Generally, you need to be a good intermediate skier with some experience of skiing off-piste. And if you feel you need some extra skills, the ski schools offer a variety of off-piste clinics and avalanche awareness courses to prepare you.
The Jungfrau Region has the largest concentration of glaciers in the Alps and many ski tours from Grindelwald start on the mightly Aletsch glacier accessed via Jungfraujoch - the highest train station in Europe at 3454m. Here are a couple of popular guided off-piste tours...
The Lötschenlücke - 1 day tour
This ski tour is one of the most popular in the Alps and starts off by catching the cog train from Kleine Scheidegg to the Jungfraujoch. From here, you ski for 7km down the Aletsch glacier - Europe's longest at 23km, towards Konkordiaplatz. There is then a two-and-a-half-hour climb using skins to the Aletschfirn before a long and breathtaking descent in to Blatten at 1540m in the beautiful Loetschental.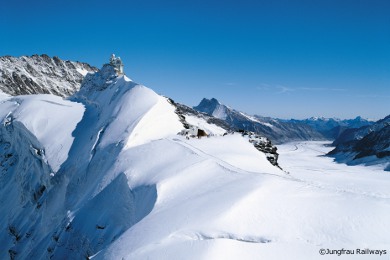 Jungfrau Area Tour - 3 to 6 days
Starting at the Jungfraujoch, the beauty of this tour is that it can be as long or as short as you want it to be. It typically starts by climbing Trugberg at 3880m from where there is a lovely descent to the Kinkordia hut. This can be used as a base for a number of days giving you time to try different trails. Further afield, via the Aletsch glacier, you will spend a night in the Mittelaletsch hut and then climb the Aletschhorn at 4193m for more off-piste magic. The final ascent is on the Lotschentaler Breithorn at 3785m that gives a massive 2km descent in to Mund before taking the bus back to Grindelwald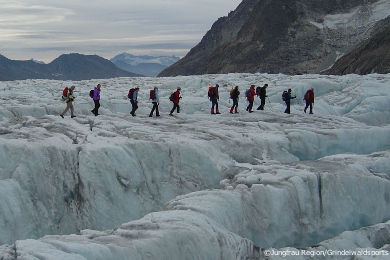 Buri Sport Grindelwald Ski School
Book Now
At a glance
Childrens private ski lessons
Adult private lessons
Snowboarding
Ski & snowboard tours
Cross-country skiing
Discounts on ski rentals
Multi lingual ski instructors
In detail
Buri Sport Ski School provides private ski lessons and clinics for all levels of skier and boarder from absolute beginners to experts. Our instructors are multi-lingual with ski lessons in English, Italian, German, Russian, Japanese and Spanish on request.
Our expert local instructors also offer guided private ski tours of the area including the Aletsch glacier below the Jungfraujoch. For good intermediate and expert skiers, this is the best way to discover the fantastic off-piste opportunities around the Jungfrau region.
Skischool - Skiparadies Männlichen
Book Now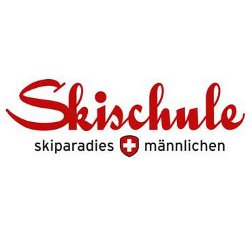 At a glance
Childrens private ski lessons
Supervised children's lunches
Private lessons 1-2 people max
Group ski lessons
Ski & snowboard tours
Multi lingual ski instructors
In detail
Skischool - Skiparadies Männlichen Ski School welcomes you to Grindelwald. For children, teenagers and adults, Hans and his team are looking forward to welcoming you on the sunny slopes at Männlichen. We offer private ski lessons and clinics for all levels of skier and boarder from absolute beginners to experts. Our base is on the Männlichen at 2232m next to the Bergrestaurant.
If you like ski touring, our expert local guides can take you around the mountains including routes off the Jungfraujoch at 3,454m and along the Aletsch glacier - Europe's longest at 23kms.