Graubünden Skiing Holidays
Skiing & Snowboarding in Graubünden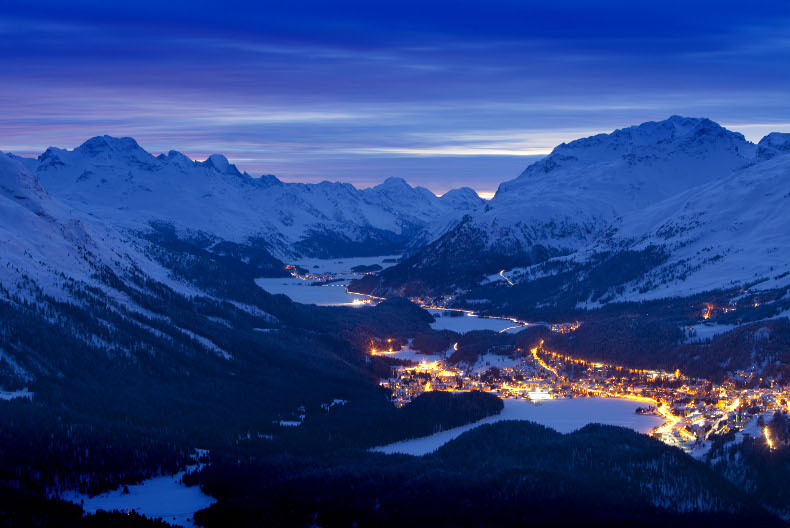 Graubünden Ski resorts - Ski Holidays
Graubünden Ski Resorts
Snowboarding & Skiing Holidays in Graubünden, Switzerland
Overview
Ski holidays in Graubünden - this is Switzerland's largest canton sitting in the east of the country. It boasts an impressive 1,000 mountain peaks, 150 valleys, 615 lakes and countless glaciers. The diversity of the region stems from the fact that it borders Italy and Austria giving rise to it's three local languages of German, Italian and Romansh plus a unique gastronomy that attracts food lovers from around the world.
As a year-round destination, Graubünden offers outdoor adventures in the summer and snow sports during the winter months. With towering peaks, snow and ice, this Swiss canton is the ideal place to relax, have fun and enjoy the mix of cultures and traditions of Switzerland, Italy and Austria.
Graubünden is also laced with hidden gems where many ski resorts are not even on the radar, even in Switzerland! The hidden valleys in Engadine and Prättigau are home to some spectacular traditional alpine villages where time has stood still yet provide some fantastic skiing opportunities on virtually deserted pistes.
| Graubünden Ski Facts | |
| --- | --- |
| No. of Resorts | 59 |
| Altitude (m) | 600 to 3303 |
| Sunshine | 300+ days |
| Highest mountain | Piz Bernia - 4049m |
| Ski season | Nov - May |
| Pistes (kms) | 1990 |
| Ski Lifts | 371 |
| Airport | Zurich |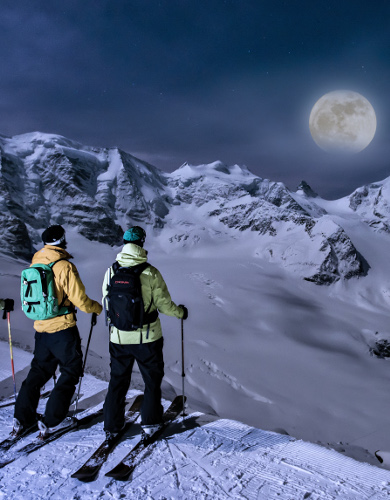 Skiing Around Graubünden
The ski area enjoys exceptionally good snowfall from mid-November to the end of April, with an average of nearly 7m of powder every year.
Beginners
The extent and variety of the beginner terrain across the Graubünden ski resorts is superb. The White Arena carousel comprising Laax, Flims and Falera is a good choice although most resorts offer extensive beginner slopes with magic carpets and gentle lifts.
Intermediate
The wealth of terrain means that intermediates will find plenty of suitable trails across all many Graubünden resorts. Davos - Klosters is the largest ski area but if you are thinking of a good days tour, you can ski over to Ischgl on the Silvretta carousel in Austria from Sammaun.
Advanced
Expert skiers are in for a treat in Graubünden as the high peaks provide some of Switzerland's best steeps. From the glaciers and high trails around Corviglia - St Moritz to the off-piste touring around Davos, Graubünden certainly caters for the extreme skiers and boarders. When you add in the heli-skiing opportunities on the 4000m peaks, there is more terrain can you can cover in a lifetime.
Featured Ski Chalet Rentals
Graubünden Ski Holiday Rentals
The valley towns and mountain ski resorts in Graubünden are a mix of the old and the new blending rustic chocolate-box chalets in the alpine pastures with new ski-in, ski-out residences and apartments in the mountain resorts.
Wherever you choose to stay in Graubünden, whether a holiday rental in one of the charming valleys or at altitude in a ski resort, the scenery is spectacular and you are never far from the ski lifts and local apres-ski bars and restaurants. The other major benefit of renting a holiday home is that they provide the freedom, flexibility and space to do what you want, when you want - ideal for familes, groups and friends.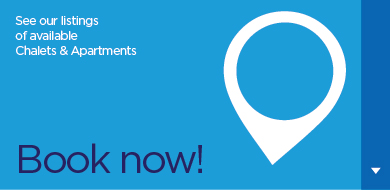 Featured Graubünden Ski Resorts
Offering a warm and very friendly stay, the Graubünden ski resorts provide nothing less than the highest quality in service and fantastic accommodation for you to enjoy on your ski holiday.
Best Things To See & Do
Graubünden offers so much variety in terms of what do see and do for all ages. From day trips to one of the nearby lakes to visting one of the off the beaten track alpine villages such as Tschli, Soglio or Splügen or it's capital Chur.
From cultural events to places of natural beauty, Graubunden is a treasure chest of surprises and waiting to be explored. With 1000 peaks, 615 lakes, 150 valleys and 3 language regions, the choice is as wide as gets. However there are a few things that you shouldn't miss during your stay such as...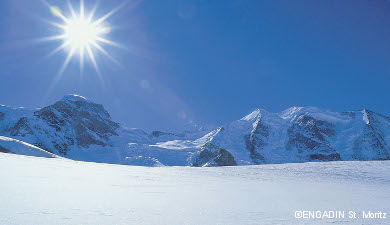 Corvatsch Glacier, Engadine Valley
As the capital of Valais, Sion is definitely worth a visit. The town is dominated by it's famous hills of Valeria and Tourbillon with a Château perched on each. The old town has lovely pedestranised shopping streets with ancient cobbled alleys coming off the sides where you'll find local bars and restaurants plus the Gothic cathedral of Notre-Dame du Glarier.
Surrounding the town are the vineyards that rise up both sides of the valley. The local wines are the best in Switzerland with classic s such as Les Mazots" Dôle du Valais Aoc.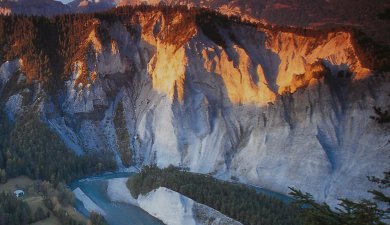 Rhine Canyon Ruinaulta
Also known as the Swiss Grand Canyon due to its size, the Ruinaulta gorge is spectacular with sheer ciffs and limestone rock formations stretching up from the canyon floor. Hiking along the canyon floor next to the river is a must for any alpine enthusiast.
It is located in the Flims - Laax - Falera area around 30 minutes drive from Chur.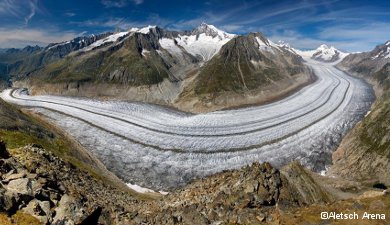 Aletsch Glacier
This is the longest glacier in Europe at 23kms and covers nearly 82 km² of the Bernese Alps in Valais. From the Jungfraujoch station at 3,366m above Grindelwald, you can access the ski tours that follow the glacier down to Blatten above Visp in the Rhône Valley.
On the Valais side, the best views of the glacier are from Moosfluh, Bettmerhorn and Eggishorn which can be accessed from the car free resorts of Bettmeralp and Riederalp. The views are spectacular in winer and summer.
Our view on Graubünden ski resorts
Graubünden is a year round destination with warm summer months for hiking, mountain biking and watersports whilst the winter is a mecca for snow sports. With 59 ski resorts dotted around the largest canton of Switzerland and with the added spice of being on the Italian and Austrian borders, choosing a Graubünden ski holiday is definitely worth considering.
List your Ski Chalet
Ski holiday rentals are getting more popular with travellers from families to adventurers.
List your chalet on MyChaletFinder today!
List your property