Indian Ski Holidays
Skiing & Snowboarding in the Indian Himalayas
Ski holidays in India - you've probably never heard of any of any Indian ski resorts but skiing in Asia and especially India is rapidly becoming very popular and starting to attract adrenaline seekers from all over the world. Why? ...
The thrill of skiing and boarding in the the highest mountains in the world is the answer. Himalayan skiing put simply, is a life time experience especially when you add in the thrills of heli-skiing.
The hills of India have all the ingredients for adventure, packed with excitement and thrills with many unexplored valleys, towering peaks, snow-capped mountains and glaciers.
With the ski season typically lasting a good six months from early November through to May and usually with very good snow conditions throughout, ski holidays in India are an experience to remember.
Where to stay in the Indian Ski Resorts
There is a wide variety of accommodation in India's ski resorts to suit all budgets and tastes. You won't find any chalet rentals as you would in the Alps but you will get a very warm and friendly welcome staying in comfortable hotels that offer excellent value for money and superb service.
As the Indian ski resorts gain in popularity across the ski community, so is the pace of more luxury developments with 5-star spa hotels and resorts springing up regularly such as The Khyber Himalayan Resort & Spa in Gulmarg, Kashmir.
| Region | Popular ski resorts |
| --- | --- |
| Kashmir | Gulmarg |
| Uttaranchal | Auli |
| Himachal Pradesh | Manali |
| Himachal Pradesh | Kufri |
| Himachal Pradesh | Narkanda |
Liquid error: internal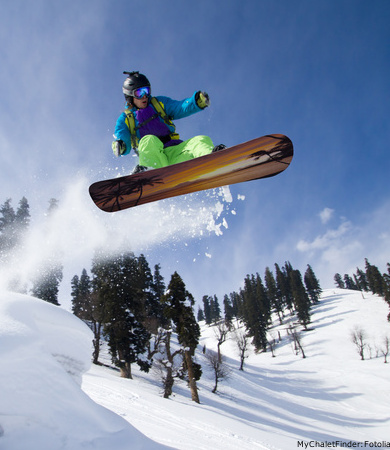 Gulmarg is known as Kashmir's premier ski resort at 2730m and is one of the largest and best equipped ski resorts in India with the highest gondola in the world at 4000m! The snow conditions are pretty much guaranteed at these altitudes.
Auli in Garhwal Himalayas in Uttaranchal is another top ski resort surrounded by forests and overlooking the Himalayan peaks of Nanda Devi, Kamet, Mana Parbat and Dunagiri.
In the Himachal Pradesh region, you will find the resorts of Manali, Kufri and Narkanda where its possible to go summer skiing...
And, if you don't fancy skiing, there are plenty of other good fun things to try from snowmobile safaris and winter trekking plus various excursions to nearby attractions.
Featured Ski Resorts
Summer in the Indian ski resorts
In summer, the mighty Himalayan peaks are still covered in snow but the valleys give way to warm days where most of the popular outdoor activities take place including...
Mountain biking
Hiking
Fishing
Swimming
White water rafting
Sailing on the lakes
Kayaking
Things to see and do
If you are skiing in Gulmarg, the opportunity to explore Kashmir's capital city of Srinagar is not to be missed...
Lake Dal on the edge of the city, is the second largest lake in Kashmir and one of India's most beautiful. It is surrounded by mountains, has orchards on it's shores and is the perfect place to soak up the natural beauty of the Himalayan foothills. You can even rent a houseboat for a few days and relax in total tranquility
Shopping - as the capital of Kashmir, Srinagar is teaming with shops and markets where you can buy just about anything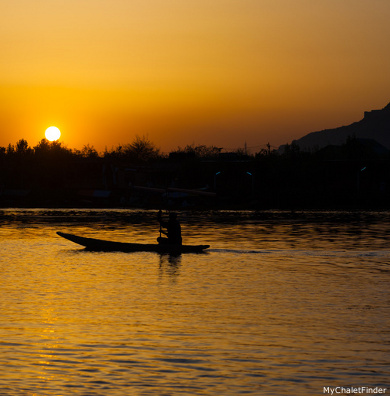 Our view on skking in India
Ski holidays in India - starting to get people's attention outside of Asia for being a top ski destination. Despite the distance if you are travelling from Europe, the appeal is that it's very different from your normal ski holiday - the culture, food, virgin mountains and the back-drop of the highest mountains in the world. Most travellers combine the skiing with an extended holiday exploring the richness and beauty that Kashmir and Jammu have to offer - far too much to see and do in a few weeks. Definitely worth a visit and you'll be back for more....
List your Ski Chalet
Ski holiday rentals are getting more popular with travellers from families to adventurers.
List your chalet on MyChaletFinder today!
List your property