California Skiing Holidays
Skiing & Snowboarding in California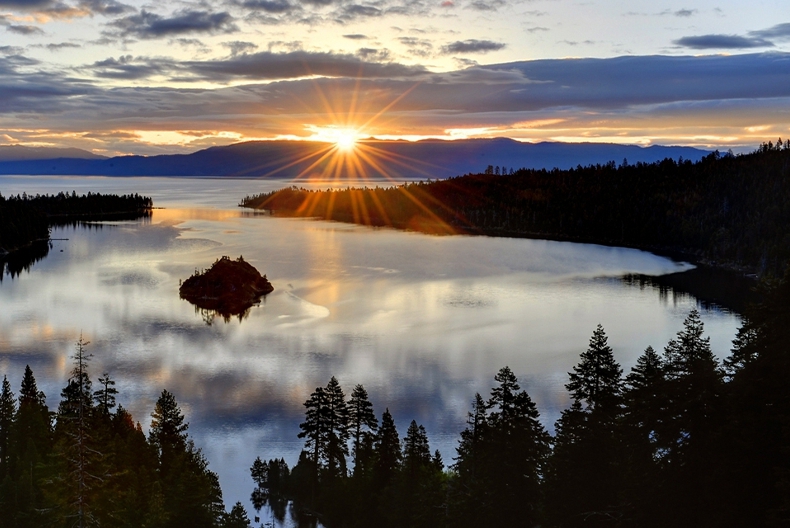 California Vacation Rentals
California Vacation Guide
Self Catering Lodging - Vacation Rentals, Villas, Condos & Holiday Homes For Rent
Overview
California is one of those places where there is simply too much to see and do. From the action packed theme parks around Los Angeles to the incredibly beautiful lakes and mountain enclosed within some of the best National Parks in the States - there is something for all ages and all tastes.
The Golden State as it is often known is big - in fact really big. From the Oregon state border in the north to the Mexican border in the south, its around 900 miles and a 15 hour drive from top to bottom and one of the reasons why road trips are very popular.
Hot Spots
Napa Valley
The most renowned wine-growing region in the United States, the Napa Valley has excellent wine tours, pristine countryside and idyllic off the beaten track towns. August to October is the harvest time.
Big Sur
Big Sur is the most dramatic stretch of coast in California, where towering redwood forests overlook the deep blue Pacific Ocean.
Venice Beach & Santa Monica
Santa Monica and Venice Beach are Los Angles' beach towns - buzzing with an electric atmosphere yet very laid back - perfect city retreats.
Palm Springs
The perfect place to chill out with a cocktail by the pool - Palm Springs gets hot and an unforgettable experience plus the gateway to the Joshua Tree national park.
Yosemite National Park
America's most famous national park is a spectacular destination for hiking, camping, rock climbing, and mountain biking.
Disneyland
Just south of Los Angeles, the most famous theme park in the world is a must see attractio especially for families. Close by is also the Knott's Berry Farm.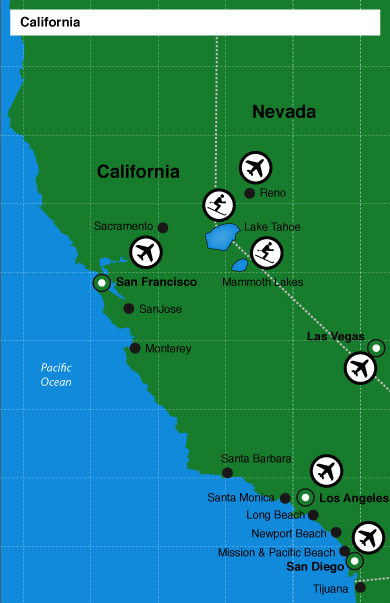 Northen California
Northern California stretches as far up as the Oregon border and has a relaxing and laid back pace of life. Known for its hilly streets, beautiful Victorian architecture and fantastic cuisine and wine, San Francisco is an ideal city for a long weekend break.
Travelling east towards the state of Nevada close to Reno, the stunning Lake Tahoe awaits you. With Caribbean crystal clear waters, the lake is popular in the summer for watersports enthusiasts and during the winter, there are 12 fantastic ski resorts to choose from including Heavenly and the chic mountain resort of Northstar.
Southern California
For hollywood film stars, chic nightlife and fun in the sun, Southern California has all of this in abundance. A coastline full of sandy beaches, surfers and uber cool resorts. To soak up the laid-back atmosphere, plan a vacation at Santa Barbara, Santa Monica, Long Beach or or Huntington Beach near Los Angeles. And further south, there are the sandy beaches around San Diego which is just 20 miles from the Mexican border giving an electric mix of exciting cuisine and culture.
Heading inland towards the San Bernardino mountains, there are the popular lakes of Big Bear and Lake Arrowheadwhere you have many watersports on offers plus skiing at the Big Bear Mountain and Snow Summit resorts in winter.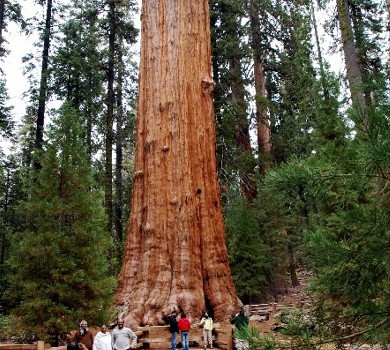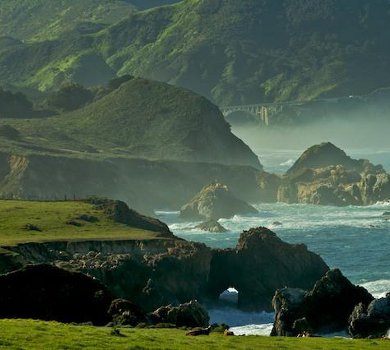 A Four Season Holiday Destination
California is a year-round playground with weather to suit sun worshippers and skiers - the best time to visit really depends on what you want to see and do.
Much of California has a climate similar to the Mediterranean with warm, dry summers and mild, wet winters. On the coast, the average daily high temperature averages around 70°F/21°C throughout the year. Further inland, summers are hot and dry and the winters cool and wet giving high accumulations of snow in the mountain ski resorts around Lake Tahoe and Mommoth Lakes.
California Vacation Rentals
Self catering holiday rentals along the Californian coast are plentiful and certainly good value especially for family vacations. You will find beachfront villas, often with private swimming pool, spacious condos and family holiday homes to rent along the entire coast.
Around the lakes and mountains of the High Sierra and San Bernardino mountain, the beach villas are replaced by exquisite cabins and cosy lodges where a BBQ over looking the lake or relaxing in front of a log fire after a day on the ski slopes is the norm.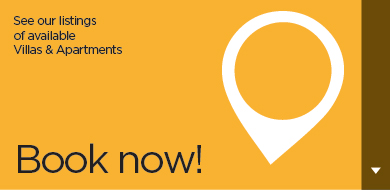 California Beaches
The Golden State of California has some spectacular stretches of coastline with world famous beaches such as...
Laguna
Long Beach
Malibu
Manhattan Beach
Newport Beach, and
Santa Barbara
National Parks
No visit to California would be complete without visiting at least one of its national parks. The state boasts some of the most beautiful and diverse national parks in America including...
Yosemite
Death Valley national park
Joshua Tree national park
Lassen Volcanic national park
Sequoia and Kings Canyon national parks
Featured California Beach Resorts
10 Popular Things to see and do
If you are visiting California for the first time it can be a bit overwhelming with so many things to see and do in such a short space of time. The other issue is getting around - you will certainly need a car. Apart from the theme parks, here are a few suggestions....
Tour the vineyards of the Nappa Valley in San Francisco
Sequoia National Park and see the giant Redwoods
Big Bear Lake in Southern California
Tour the shores of Lake Tahoe and surrounding majestic peaks
Visit San Diego then head to Tijuana across the border in Mexico
Golden Gate bridge in San Francisco and Alcatraz Island
Skiing at Heavenly resort, Lake Tahoe
Theme Parks and Attractions
| Resort | Miles | Time |
| --- | --- | --- |
| Universla Studios Hollywood | 25 | 30 mins |
| Knott's Berry Farm, Buena Par | 29 | 34 mins |
| Disneyland | 34 | 35 mins |
| 6 Flags Magic Mountain | 39 | 50 mins |
| Legoland | 93 | 1 hour 40 mins |
| Seaworld San Diego | 122 | 2 hours 20 mins |
| Santa Cruz Beach Boardwalk | 350 | 5 hours 45 mins |
Distance in miles from Los Angles LAX
Other California Vacation Ideas
Our view on California
The Golden state of California, with its long hot summers and mild winters attracts tourists from all over the world throughout the year. Young and old, there is something for everyone whether its the beaches and theme parks, national parks or the delights of the lakes and mountains. The only problem is time - there is simply too many wonderful places to see and things to do and by staying in a vacation rental, whether a beach villa or mountain cabin, you have the freedom to do what you when you want - home from home!
List your Ski Chalet
Ski holiday rentals are getting more popular with travellers from families to adventurers.
List your chalet on MyChaletFinder today!
List your property