Adelboden Ski Schools
Childrens Ski Lessons, Off-Piste Ski Lessons, Ski Touring & Mountain Guiding in Adelboden
Adelboden has 2 main ski schools - the Swiss Ski & Snowboard School Adelboden offers a comprehensive ranges of lessons for all ages and abilities for both skiing and snow boarding whilst the Snowboard School Adelboden specialises in snowboard tuition. Adelboden - Lenk has terrain for all levels although mainly for beginners and intermediates which is ideal for learning to ski and snowboard and to improve your technique.
Adelboden Ski Touring
To experience the full extent of what Adelboden and the Simmental have to offer, why not try some off-piste ski touring. Expert local guides will navigate you around the high mountain trails in safety taking you on an adventure around the area and beyond to Gstaad and Kandersteg.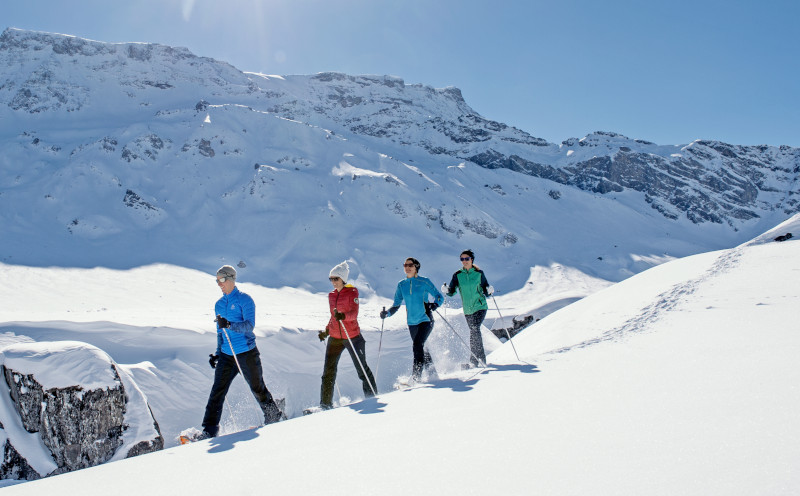 Steering - Bernese Oberland - 4 days
This ski tour starts in Lenk and works its way around the Steering area including the peaks around Adelboden. Its of moderate difficulty and is suitable for good intermediate skiers and above.
Steering Ski Tour - 5 hours
This off-piste guided tour around Lenk - Adelboden is fairly easy in terms of the physical requirements and technical difficulty of both the ascents and descents. Its a great day out to explore the back-country routes that you simply won't find without the knowledge of the local guides.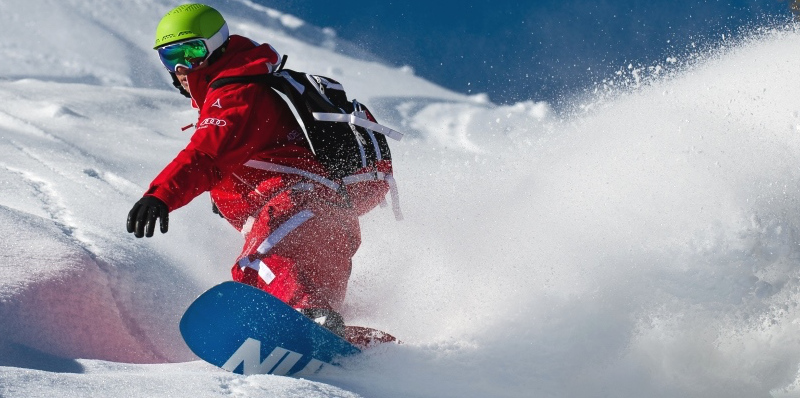 Guided Summer Activities
Whilst Adelboden does not offer summer skiing, there are plenty of other guided activities for all ages that can be organised and booked through the various ski schools and guide companies.
White water rafting
Guided glacier and alpine lake tours
Via ferrata
Mountain climbing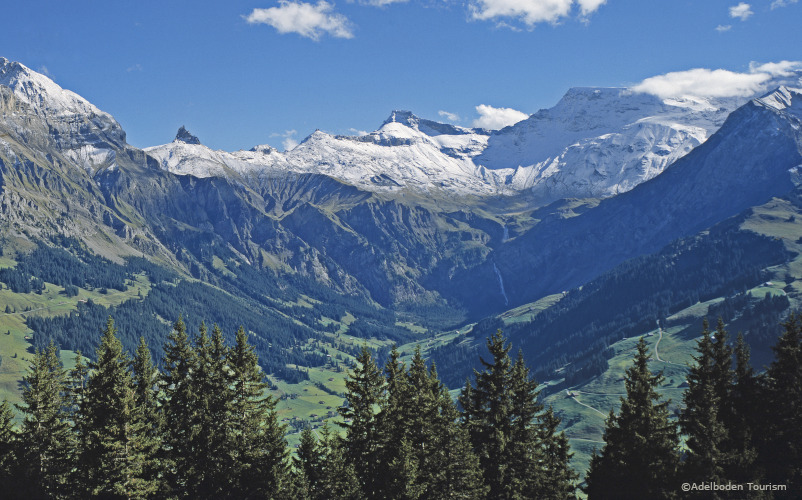 Swiss Ski & Snowboard School Adelboden
Book Now
At a glance
Lessons in English & German
Childrens ski lessons 3 years+
Private ski lessons
Group lessons
Snowboarding
Freestyle
Freeriding
Telemark lessons
Cross-country skiing
Guided ski touring
Corporate ski adventure days
In detail
The Swiss Ski School, Adelboden - our professional team of highly qualified instructors are dedicated to teaching and improving every level of skier and boarder from beginner to experts.
For children the Swiss Snow Kids Club provides ski lessons for children aged 3+ and snowboarding from 5+.
All our ski lessons can be private and tailored to your specific requirements or in groups.
Our expert instructors & guides can teach or enhance your off-piste capabilities with backcountry skiing around Lenk and Adelboden. And, for companies, we can organise ski adventure days where you can try new sports such as snowboarding, cross-country and telemark.