Beijing Guide
Vacation Rentals - Apartments, Houses & Holiday Homes To Rent In Beijing
Beijing is the capital of China and home to over 11 million people.
With a history dating back over 3000 years, Beijing is rich in culture and architectural treasures such as the Imperial Palace in the Forbidden City used by the emperor during the Ming and Qing dynasties. Yet Beijing combines the old and the new effortlessly with modern infrastructure, inspiring buildings and a vibrant nightlife.
Top City Attractions
Forbidden Palace
Tiananmen Square
Great Wall of China
Summer Palace
Ming Tombs close to the Great Wall
Explore one of the Hutongs
Temple of Heaven
Beihei Park
Jingshan Park north of the Forbidden Palace
The Marco Polo Bridge, Fengtai Distric
Shichahai - historical area with 3 connecting lakes
Silk market about 1 mile from the Forbidden City
Beijing is packed with things to see and do and for evening entertainment, there are many areas of the city to try. One of our favourite areas is Shichahai about a mile north of the Forbidden City. It's 3 lakes, Qianhai Houhai and Xihai and are flanked by many restaurants and bars - an incredible setting in the heart of this cosmopolitan city. Other fascinating areas include the Hutongs - mazes of narrow alleyways and old traditional courtyard houses.
For some authentic Chinese folk culture, two popular venues are the Tianqiao Theater and Tianqiaole Tea House in the Xuanwu District. Here you will find street entertainers, dancing and singing.
For trendy bars that attract international tourists, Sanlitun Bar Street is the place to go. As the name suggests, the street is literally lined with bars, clubs and restaurants.
Featured Beijing Apartments
Beijing Holiday Rentals
There are plenty of self catering accommodation options when choosing where to stay in Beijing from excellent private modern apartments to more traditional Chinese dwellings.
Renting a Beijing holiday home for your trip to this vibrant city is ideal for families, groups and friends as it provides the space, freedom and flexibility to do what you want, when you want - home from home.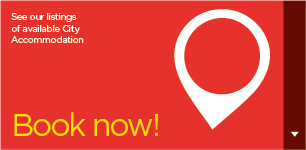 Beijing Climate
With long hot summers and biting cold winters, Beijing is definitely a 4 season destination. The air is dry and during the winter, snow is often seen around the mountains. This makes any trip to the Great Wall extra special as the scenery is spectacular. During the warm summer months, temperatures can often extend in to the low 30s - ideal conditions for floating around the Shichahai lakes on a boat.
Ski Resorts Near Beijing
Beijing is close to several ski resorts under an hours drive from the center. With the announcement that Beijing will host the Winter Olympics in 2022, there has been a surge of interest in skiing and the local ski resorts are gearing up for major infrastructure investment. Two of the most popular ski resorts are....
Nanshan Ski Resort
Situated 62kms from Beijing near the village of Miyun, Nanshan ski resort caters for all levels of skier and boarder with 10 trails and snowboard park. For children, there is a toboggan run and snowmobile tours are also available. The ski reason runs from December to late February.
Huaibei International Ski Resort
Surrounded by the Great Wall in the Jiugukou Area along the Nine Valleys Pass, Huaibei ski resort is just 70kms north of central Beijing. The ski season runs from December to the end of March and there are 6 trails and 4 lifts - the terrain is mainly for beginners and early intermediates.
Twin centre holidays
If you are staying in Beijing, a popular option is to combine your stay with a few days in the vibrant city of Shanghai, China's largest with a population of over 24 million.
Flights from Beijing to Shanghai take just over 2 hours and there are many flights a day operated by Air China between these two great cities.
Our view on Beijing
No trip to China is complete without visiting its capital city Beijing. A wonderful place to explore, taking in the sights and discovering the history, beauty and culture of this amazing city. After a few days, you will soon feel that a short city break in Beijing is not long enough given the number of things to see and do...definitely a city not to be missed!