Bormio Ski Schools
Skiing Lessons, Off-Piste Ski Clinics, Ski Touring & Mountain Guiding in Bormio
There are several Bormio Ski Schools and High Mountain Guide companies in Bormio each offering a comprehensive ranges of snowboarding and ski lessons for all ages and abilities and other disciplines such as snowshoeing and telemark.
Bormio is a great place to learn to ski and snowboard as the pistes, whilst at high altitude, offer progressive terrain especially around the gentle slopes avove the village.
For children, the beginner slopes are perfect for learning the basics and with over 100 ski instructors on hand, young skiers and boarders will be able to discover the fun and excitement of winter sports in total safety. The Contea di Bormio ski school even has its own snow garden and kindergarten at Bormio 2000.
Bormio also offers some very challenging terrain although this is largely off-piste and if you need some technical assistance, the off-piste lessons offered by the ski schools will be invaluable.
From novice to expert, the Bormio ski schools and guided off-piste tours will ensure you get to experience the best of this part of the Italian Alps.
Summer Activities
Some of the Bormio ski schools and mountain guides operate during the warm summer months and there are summer skiing lessons available on the Stelvio Pass just a 20 minute drive from town. There are plenty of other activities on offer by some of the mountain guides for all ages such as....
White water rafting
Canyoning
Guided via ferrata climbing
Mountain climbing
Hiking tours
Off-Piste Ski Guiding & Touring
To experience the full extent of what Bormio has to offer, why not try some off-piste touring. Expert local guides will navigate you around the high mountain trails and ridges around Cima Bianca 3000 and on ski tours in the neighbouring resorts and ski areas of...
Santa Caterina
Stelvio Pass
Livigno
San Colombano
Alta Valtellina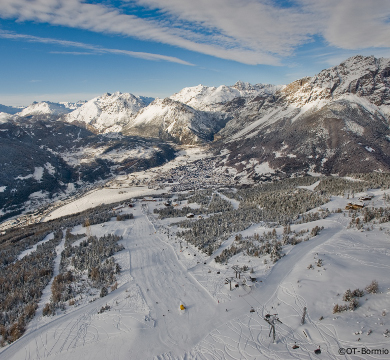 Alta Valtellina
For a change of scenery, you can also ski in nearby Alta Valtellina which has excellent pistes for intermediates and more advanced skiers plus offers ski touring for all abilities.
Val Ceresina (Bormio)
This classic ski rour around the Val Ceresina in Bormio is ideal if you enjoy deep off-piste powder, tree skiing and breath taking scenery. The Val Ceresina is prone to avalanche is should only be attempted with a local guide in good snow conditions.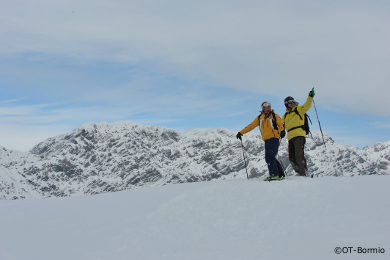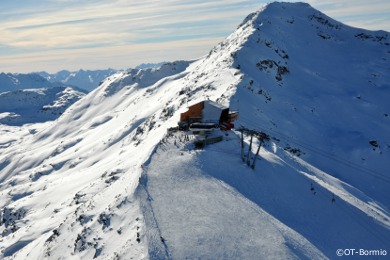 International Ski School Bormio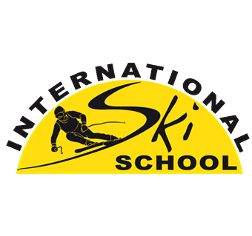 | | |
| --- | --- |
| Childrens lessons (3 years+) | ✔ |
| Private and group ski lessons | ✔ |
| Freeride - off-piste skiing & boarding | ✔ |
| Frestyle - learn tricks on skis | ✔ |
| Telemark | ✔ |
| Competition training | ✔ |
| Summer mountain biking (MTB) | ✔ |
| English speaking instructors | ✔ |
International Ski School is a new ski school in Bormio, young but with a lot of experience behind it. With the expertise of our ski, snowboard and telemark instructors, during individual and group lessons, you'll be able to achieve the confidence and security that will allow you to deal with any ski slopes.
We offer a choice of group or private lessons for both skiing and snowboarding plus a range of other courses such as guided ski tours.
For fun day trips, we organise skiing in nearby Livigno, Santa Caterina and Saint Moritz.
Snowdreamers International Ski Lessons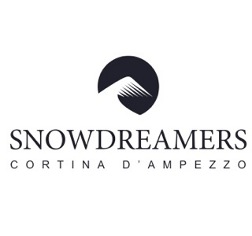 | | |
| --- | --- |
| Children's lessons | ✔ |
| Private & Group lessons | ✔ |
| Freestyle | ✔ |
| Snowmobile safari | ✔ |
| Corporate - team building activities | ✔ |
| Guided ski tours | ✔ |
| Heli ski tours | ✔ |
| Ice climbing & mountaineering | ✔ |
| Multi-lingual instructors | ✔ |
Snowdreamers International Ski School welcomes you to Bormio in the heart of the Italian Alps. We provide many types of ski and snowboarding lessons from beginners through to experts who want to experience the very best of this world famous ski area.
From ski safaris to snowmobile tours, Snowdreamers offers guided courses that are sure to make your stay in Bormio a memorable one.
We also cater for business team building events from one to several days so please visit our website for more information by clicking our logo.
Ski School in Bormio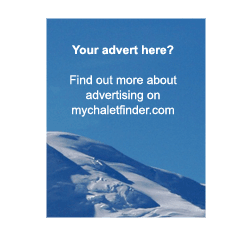 | | |
| --- | --- |
| Kids ski lessons | ✔ |
| Private lessons | ✔ |
| Group lessons | ✔ |
| Off-piste guided tours | ✔ |
| Glacier tours | ✔ |
| English speaking instructors | ✔ |