Hong Kong Guide
Vacation Rentals - Apartments, Houses & Holiday Homes To Rent In Hong Kong
Hong Kong - there is not another city like it in the world with its bustling markets, incredible harbour and famous skyline - a city that never sleeps!
With a rich colonial heritage, Hong Kong dazzles its visitors with its mystical culture and cosmopolitan lifestyle. The city is a melting pot of every nationality on the planet creating a vibrant atmosphere where people work hard and play hard.
Top City Attractions
Tram to Victoria Peak
Hong Kong Disneyland on Lantau Island
Ladies Market - clothes and souvenirs
Lantau Peak - Po Lin Monastery
Hong Kong Ocean Theme Park
Sik Sik Yuen Wong Tai Sin Temple
Tsim Sha Tsui promenade
Happey Valley horse racing (wednesday evenings)
Floating restaurants in Aberdeen
Stanley market
Hong Kong rugby 7's - March
Goldfish market on Tung Choi Street, MongKok
Hong Kong is packed with things to see and do and for evening entertainment, there are award winning restaurants, bars and clubs throughout the city. Whether its Wanchai, Soho, Tsim Sha Tsui East or the popular Lan Kwai Fong, the nightlife is electric! For shopping, Hong Kong caters for everyone from the street markets in Stanley and Monkok to the luxury boutiques in the shopping malls.
Featured Hong Kong Apartments
Hong Kong Holiday Rentals
There are plenty of accommodation options when choosing where to stay in Hong Kong from excellent Hong Kong Island private apartments in areas such as Wanchai and Repulse Bay to spacious vacation homes in and around Discovery Bay on Lantau Island
Renting a holiday home for your trip to Hong Kong is ideal for families, groups and friends as it provides the space, freedom and flexibility to do what you want, when you want - home from home.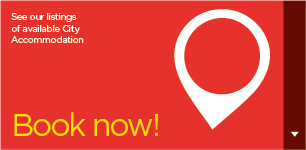 Excursions & Tours
Hong Kong is the gateway to amazing locations, just waiting for you to explore. The most popular day trips from Hong Kong Island...
Take a junk to Lamma Island - popular for seafood restaurants
Discovery Bay on Lantau Island
Beach resort of Repulse Bay
Tung Lung Chau cruise & island tour
Lung Yeuk Tau ("Mountain of the Leaping Dragon") Heritage Trail
Hong Kong Beaches
Hong Kong is home to some incredibly beautiful beaches especially around Hong Kong Island and Lamma Island...
Repulse Bay
Silver Mine Bay Beach, Mui Wo Valley
Cheung Sha Beach, one of the longest in Hong Kong
Pui O Beach
Big Wave Bay Beach
Hung Shing Yeh Beach
Twin centre holidays
If you are staying in Hong Kong, a popular option is to combine your stay with a few days in the vibrant city of Macau. This is Asia's equivalent to Las Vegas where the city never sleeps!
During the winter, its only a 3 hour 20 minutes flight from Hong Kong to Beijing which is the gateway to some of China's best ski resorts including...
Nanshan Ski Resort - 62kms from Beijing
Huaibei - 70kms
Our view on Hong Kong
No trip to China is complete without visiting the 24 hour city of Hong Kong. A wonderful place to explore on foot, taking in the sights and discovering the history, beauty and culture of this amazing city. After a few days, you will soon feel that a short city break in Hong Kong is not long enough given the number of things to see and do...definitely a city not to be missed!