La Tzoumaz Summer Holidays
Summer holidays in La Tzoumaz - Verbier are all about taking advantage of what this stunning international resort has to offer - whatever you want or need,the 4 Vallees can provide and is excellent for families....
La Tzoumaz is a very popular summer resort which is understandable given the quality and variety of summer activities and entertainment on offer around the various resorts. Mountain biking is very popular with miles of trails for all levels. La Tzoumaz - Verbier during the summer is lively, sporty and fun.
Mountain climbing & Hiking
With 850 routes, 64 climbing sites and 7 types of rock - this is a mecca for all levels of climber.
In Verbier St-Bernard - La Tzoumaz, there are some 300 km of signposted walking / mountain biking trails. The jewels of this network are the old irrigation systems that flow round the mountain sides with one of the best being the "Bisse de Vex" (little stream) - ideal for a gentle family walk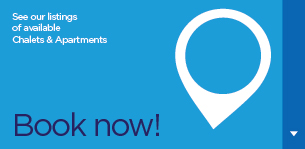 Children
If you enjoy trying different things as a family then throughout the 4 Valleys, there are a wide range of activities for all ages from alpine walks, themed trails, the Train des Combins, scooter descents and mini golf to name a few. Verbier - La Tzoumaz offers various Camps for children of all ages to try new sports and meet other kids while you can slope off for the morning / all day knowing your children are safe and enjoying themselves.
Mountain biking
The region offers 500 km of biking trails with the more adventurous tackling the Tour du Mont-Fort which has a pro-circuit - if you are not experienced - stick to the "easier" route using the lifts! Another challenging circuit is the Grand Raid Verbier - Grimentz - this is a 125km route crossing 6 valleys across the Canton of Valais.
The Verbier-La Tzoumaz Bikepark has been designed for all levels and provides 5 different slopes with some giving 700m of vertical decent. What makes the Bikepark more fun is that there are three time zoned areas where you can clock yourself against the best.
Excursions
Summer holidays in La Tzoumaz - Verbier consist of long sunny days that can get surprisingly hot with temperatures often north of 30 degrees so having Lake Champex on your doorstep is almost like being on the beach in the Mediterranean but better as you are surrounded by spectacular mountains and glaciers. As well as all the sporting activities, there are some excellent things to see and do in and around La Tzoumaz...
If you are walking around the Bisse de Vex, you will come across the Gtande Dixence, the world's highest gravity dam, a masterpiece of engineering which rises to a height of 285m, holding back 400 million cubic meters of water
For a fun day out, try your hand at a round of golf in Vebier. You can choose between two courses. The 18-hole (par 69) Esserts course tests your skill and tactics while the 18-hole pitch and putt (par 54) Moulins course is for anyone who fancies hitting a ball!
Take a trip over to Champex on the St Bernard side of the valley and hire a pedalo on the lake. Some great scenic gentle walks and an ideal spot for a picnic
Book yourself on one of the guided walks on the Mont Fort glacier
Lastly, not to be missed, the Saint-Léonard underground lake, Europe's largest
Other activities include:
Trekking
Via Ferrata - using a handrail system, steps and footbridges
Tree walking - great for all the family
Horse riding
Tennis
White water rafting and kayaking
Golf
Our view
Summer holidays in La Tzoumaz are relaxed and fun - the resort is charming and has plenty to offer both alpine enthusiasts and those who just want to relax. High mountains, glaciers, countless lakes, rivers and waterfalls plus all the organised events and entertainment - a great place to use as a base for exploring the 4 Valleys.