Advertising on Mychaletfinder
Promoting local business
Banner advertising

Advertising and promoting local businesses within the resorts
Banners
Advertising your business via a banner advert is a fast and powerful way to get your business noticed. After completing the advertising form your banner advert will be be displayed on all the webpages of your chosen resort including the Resort Summary and Property Listings pages plus any additional pages that a resort might display. Our banner sizes are 160 pixels wide by 200 pixels high.
Loading a banner on to the website is fast and very simple - just click on the link below and follow the 4 simple steps.
By placing a banner advert, your business will automatically be listed in the resort Directory for free.
Multiple Banners
If you would like to place a banner advert in more than one resort, our system allows you to do this very easily - just select all the resorts you would like to advertise in and the system does the rest. We offer significant discounts for multiple resort banners - once you have completed the registration process - Step 1 - details of the volume discounts will be provided.
Alternatively, please contact us via email at info@mychaletfinder.com and we will be happy to discuss your advertising strategy and accommodate your request as fast as possible.
Directory Listing
Before people go on a ski or summer holiday or choose to buy a chalet or apartment as a holiday home, they generally like to know what facilities and services a resort has to offer. Our business directory lists services such:
Airport transfer companies
Restaurants
Estate agents
Ski hire
Creche facilities
If you do not find a category that fits your business then by clicking on "Other" in the drop-down menu when you are loading your advert details, enables you to enter a new category where your directory advert will be listed.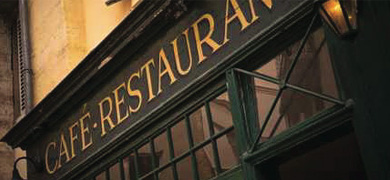 Key features
A basic banner is 160 pixels wide by 200 pixels high
Back-link to your website
Banner duration is for 12 months
No automatic renewal
Free directory listing
Prices start from as little as £175 plus any applicable sales taxes
Key features
Duration of your listing is 12 months
A directory image of your business needs to be 160 pixels wide by 200 pixels high
Back-link from your website displayed as part of your listing
No automatic renewal
A single directory listings costs £30 per resort plus any applicable sales taxes
When you click on "advertise now", you will be taken to a registration page where you can input your details. This is step 1 - there are 3 more steps where you upload the banner or directory image from your computer, select the resorts you wish the banner / directory listing to be displayed in and then checkout. Its simple and should take no more than a few minutes. If at any time you need some help, please email us at info@mychaletfinder.com and we will get straight back to you.