Bad Hofgastein ski holidays
Skiing & snowboarding around the Gastein Valley
Overview
Skiing in Bad Hofgastein, Austria - a stunning, stylish and elegant ski spa resort, perched on the side of a gorge, in the heart of the Hohe Tauern National Park close to Salzburg. With over220km of pistes to explore throughout the Gastein Valley, Bad Hofgastein is an ideal place for all levels of skier and snowboarder but particularly intermediates.
Skiing in the Gastein valley is however, a second consideration for most tourists. The main attraction is the themal spas. People have been coming to the Gastein valley for centuries to sample the therauputic effects of the spring waters. So, along with the high class boutiques that line the streets, Bad Hofgastein is also a great resort for non-skies.
Key information (whole area)
Altitude
860 m
Top lift
2686 m
Piste (km)
220 km
Family
Beginner
Intermediate
Expert
Nearest airport
Salzburg ( km)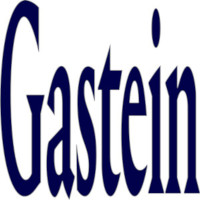 Featured ski holiday chalets
Summer holidays in the valley can be as relaxed or energetic as you like mixing in some thermal spa treatments with some hiking or mountain biking and with plenty of organised activities for the children, Bad Hofgastein is great for family holidays.
See all rentals
Our view on Bad Hofgastein Ski Holidays
Bad Hofgastein is best described as one of those all year round resorts you will go back to time after time. Great for family ski holidays with excellent ski schools and creche facilities.
Whilst the villages are not international household names as far as ski resorts go (the skiing is actually secondary to the thermal spas), this is what makes the Gasteinertal area special...for more information on the ski area and resort, please see our Bad Hofgastein resort guide.