Saas Fee Ski Schools
Skiing Lessons, Snowboarding, Ski Touring, Ski Guiding & Mountain Guides in Saas Fee
There are several ski schools and ski touring - guide companies in Saas Fee each offering a comprehensive ranges of lessons for all ages and abilities for both skiing and snow boarding. Saas Fee ski resort is ideal for learning as the slopes, whilst at high altitude, offer progressive terrain. The green nursery slopes link well with the blue pistes which in turn are well connected to reds.
Summer Skiing Lessons
The ski schools also operate on the glacier for the summer skiing season which starts mid July and goes on until November. However, there is no terrain suitable for absolute beginners on the glacier - you need to be at an intermediate level.
There are 20kms of pistes on the Allalin glacier at an altitude of 3600m. The warm summer months means that ski lessons take place in sunshine and its normal to ski in a T-shirt!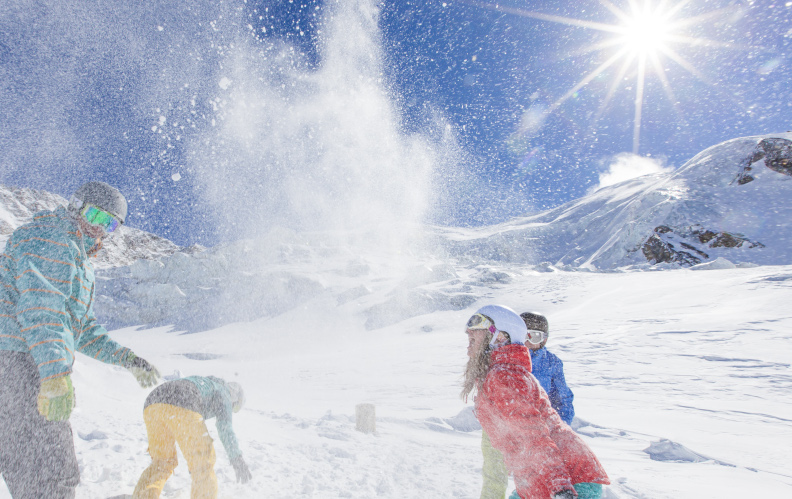 Ski Guiding & Touring
To experience the full extent of what Saas Fee has to offer, why not try some touring. Expert local guides will navigate you around the high mountain trails in safety taking you on an adventure amidst the impressive glaciers and 4000m peaks.
For a long ski tour, the route from Saas Fee to Zermatt is very popular taking between 3 and 4 hours. You take the Metro Alpin to the intermediate station then cross the Hohlaub glacier before climbing up to the Adler Pass at 3789m. From there, its breathtaking views of the Matterhorn and downhill all the way in to Zermatt.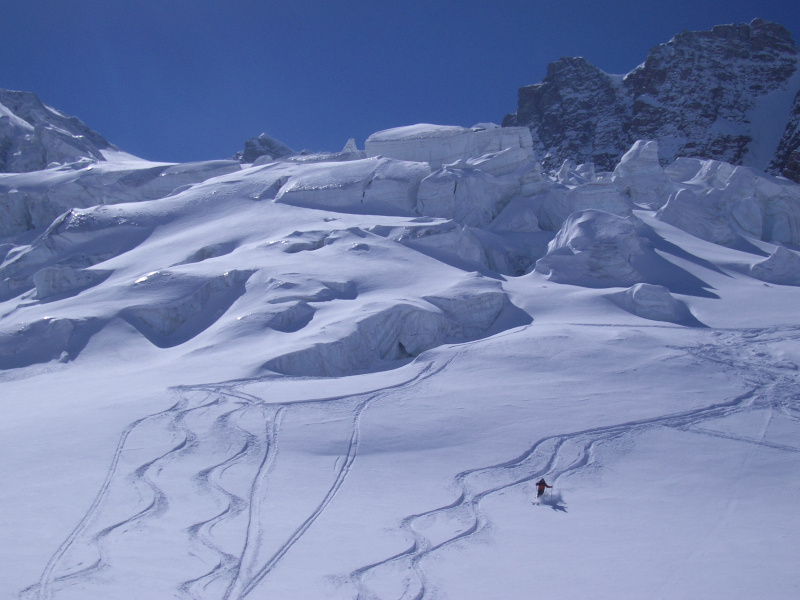 Alphubel Ski Tour
Other ski guided tours are possible including Alphubel. This is one of the toughest tours navigating glacier crevasses but breathtaking views from the summit at 4206m of Mont Blanc and the Matterhorn are well worth it. The other very popular ski tour is the 2 hour tour to the Allalinpass at 3564m before a scenic decent in to Täsch.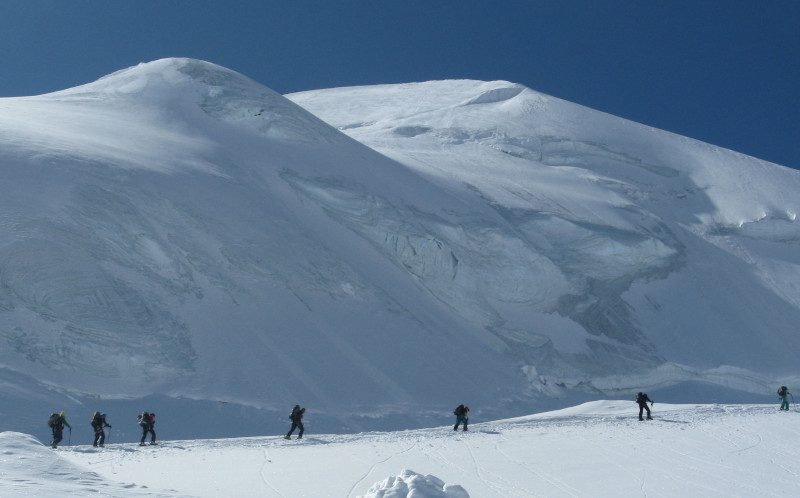 At a glance
Childrens ski lessons
Adult lessons
Private children lessons
Private adult lessons
Off-piste ski clinics
Snowboarding
Freestyle
Telemark
Ski touring
Advanced adult lessons
Back country explorer
Summer skiing lessons
English speaking instructors
In detail
Saas Fee ski and snowboarding school caters for all levels of skier and boarder from absolute beginners to experts and offer specialist instruction in telemarking, freestyle and for those with disabilities.
Lessons may be booked on a group basis or we can organise private lessons that range from 1 to 3 hours.
Our private lessons offer you a high quality personalised service and tuition with a professional and experienced instructor.
We also offer special VIP full day lessons for up to 4 people.
At a glance
Private ski lessons
Group lessons
Children lessons
Snowboarding
Freestyle
Telemark
Summer skiing lessons at 3500m
English speaking instructors
In detail
Eskimos ski school prides itself on ensuring the ski or snowboard lessons have a maximum of 6 in a group. This means more tailored tuition and faster learning. Alternatively, we offer private lessons for just a few of you or even on a one to one basis.
We also offer special events from corporate training days to group events, whether thats a school reunion, club trip or weekend escape with families or friends.