Shanghai Guide
Vacation Rentals - Apartments, Houses & Holiday Homes To Rent In Shanghai
Shanghai (meaning city by the sea) sits on the central eastern coast and is China's largest city with a population of over 24 million. The city is divided in to two parts by the Huangpu River. Puxi sits on the west bank and is the Old Shanghai while the towering skyscrapers of modern Shanghai such as the 100 storey Shanghai Financial Center, are to be found in Pudong on the opposite bank.
While Pudong is ultra modern, Shanghai has an ancient heritage, and there is no better way to step back in time than wandering around the canals and bridges of the old water villages such as Fengjing and Zhujiajiao that were built during the Ming and Qing Dynasties. Tea shops and games of mahjong being played can be seen on every corner!
Top City Attractions
The Bund with its Gothic and Baroque architecture
The Yuyuan Bazaar in Old Shanghai
The Shanghai Ocean Aquarium
Bund Museum
Longhua Temple
632m Shanghai Tower
Hangpu Park at the north end of the Bund
The Yuyuan Garden in Old Town
Zhujiajiao - a traditional water village with canals
Ride on the 270mpf Shanghai Meglev train
Oriental Pearl TV tower
City God Temple - Old Town
100th floor Sky Walk - Shanghai Financial Center
People's Square - the green garden in the city
Huxinting Teahouse - Old Town
Jade Buddha Temple
Shanghai is packed with things to see and do and for evening entertainment, there are award winning restaurants, bars and clubs throughout the city. For lively evening entertainment, the bars along the historical riverfront district known as The Bund are very popular as is the area called Xin Tian Di.
For shopping, Shanghai caters for everyone from the famous flea markets to the countless shops along Nanjing Road and Huaihai Road. Silk is high on most visitor's sgopping lists as Shanghai is close to Suzhou, home to some of the finest silk producers in the world.
Featured Shanghai Apartments
Shanghai Holiday Rentals
There are plenty of accommodation options when choosing where to stay in Shanghai from excellent private apartments in areas such as Pudong to spacious vacation homes in and around Puxi
Renting a holiday home for your trip to Shanghai is ideal for families, groups and friends as it provides the space, freedom and flexibility to do what you want, when you want - home from home.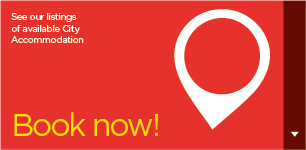 Excursions & Tours
Shanghai is the gateway to amazing locations, just waiting for you to explore. The most popular day trips from Shanghai...
Hangzhou is the capital of Zhejiang Province and one of the 7 ancient capitals of China
Suzhou on the lower Yangtze - known for its canals, pagodas and beautiful gardens
Chongming Island bird nature reserve
Shengsi Island in the Zhoushan Archipelago (3 hours drive)
Guilin and the spectacular Elephant Hill
Chongming Island bird nature reserve
Shanghai Beaches
Surprisingly, Shanghai is home to some incredibly beautiful beaches including Sunny Beach on The Bund - its man made and looks out across the Huangpu river on to Pudong's skyline and is very popular. Other beaches within an hours drive of the city include...
Jinshan Beach
Fengxian Beach
Dino Beach and waterpark
If you want to go for a long weekend, then Putuoshan Beach (4 hours) and Songlanshan Beach (5 hours) are good options with plenty to see and do in the local area.
Twin centre holidays
If you are visiting Shanghai , a popular option is to combine your stay with a few days in the vibrant city of Hong Kong. This is Asia's equivalent to New York where the city never sleeps!
During the winter, its only a 1 hour flight from Shanghai to Beijing which is the gateway to some of China's best ski resorts including...
Nanshan Ski Resort - 62kms from Beijing
Huaibei - 70kms
Our view on Shanghai
No trip to China is complete without visiting the bustling and amazing city of Shanghai. A wonderful place to explore, taking in the sights and discovering the history, beauty and culture of this fascinating city. After a few days, you will soon feel that a short city break in Shanghai is not long enough given the number of things to see and do...definitely a city not to be missed!