Val Gardena Skiing Holidays
Skiing & Snowboarding in Val Gardena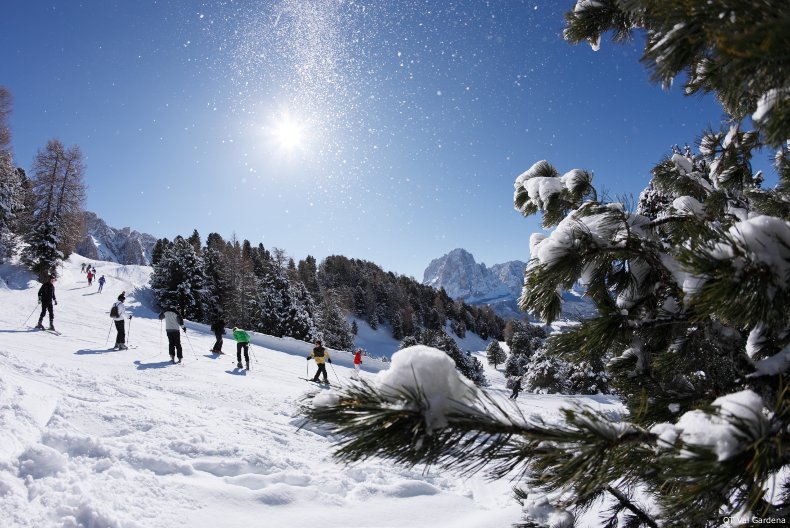 Val Gardena Holiday Accommodation
Val Gardena Ski Holidays - Italian Dolomites
Accommodation, Chalets, Apartments to Rent, Holiday Rentals in Val Gardena
Val Gardena ski holidays - one of the 3 valleys coming off the Sella Ronda in the Italian Dolomites comprising the pretty villages of Selva, S.Cristina and Ortisei.
Each year, Val Gardena kicks off the ski season with the exciting FIS Ski World Cup race on the famous "Saslong" course. So if you are skiing in Val Gardena and feel comfortable on blacks, this is one not to miss. For skiers who are keen to enjoy the snow in a quieter environment, there are 40km of cross-country slopes on Monte Pana and Vallunga.
Like many other valleys in the Dolomites, Val Gardena combines the best of Italian and Austrian traditions especially when it comes to the food and wine!! With access to over 1200km of piste, it is an ideal starting point for skiers and hikers.
The world famous Sella Ronda - a 24km circular tour of the Gruppo Sella taking in resorts such as Cortina, Arabba, Corvara and Canazei is on your doorstep and suitable for all levels. With great food and stunning scenery, ski holidays in Val Gardena or hiking & biking in the summer are perfect for family holidays.
Featured Ski Chalets & Apartments to Rent
Val Gardena Accommodation
The self catering accommodation in Val Gardena is a good mix of holiday rentals including ski chalets and apartments which can be rented throughout the year.
With picture postcard ski chalets offering a warm and very friendly stay, the ski resorts in Val Gardena are excellent value and provide nothing less than the highest quality in service.
If you are staying in Selva, many chalets and apartments are next to slopes so you can virtually ski from and back to your front door.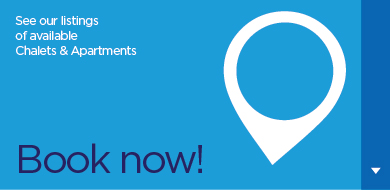 Featured ski resorts in Val Gardena
Things to see and do in Val Gardena
For summer time, we recommend buying the Mountain Pass (MTP) for Alta Badia. This gives you unlimited rides (for the days purchased) on the listed mountain lifts and discounted public transport which is far cheaper than buying your tickets from the lift station
A trip to the Hidden Valley with its frozen waterfall and horse pulled tow-ropes at the bottom to take you back to the ski lift
A long ski from La Villa (or slightly shorter from Corvara) to the bottom of the Marmolada glacier takes you to the Sottaguda gorge - this is definitely worth the burning legs getting there but you need to be on the first lift to make it there and back!
Pisciadù waterfalls is well worth a stroll to in the summer. It takes around an hour if you start from the centre of La Villa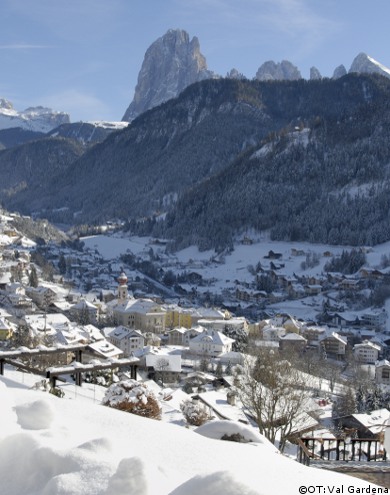 Our view on Val Gardena
We think the ski resorts in Val Gardena are perfect for family summer or ski holidays. They are steeped in history and tradition and very welcoming to all guests. With the largest ski area in the world on your doorstep, the resorts of Val Gardena are waiting to be explored.
Not forgetting the stunning scenery, amazing food and family friendly facilities, Val Gardena is definitely worth trying out at any time of year. If this is your first look at ski holidays in Val Gardena and the Dolomites, we dont think it will be your last....
List your Ski Chalet
Ski holiday rentals are getting more popular with travellers from families to adventurers.
List your chalet on MyChaletFinder today!
List your property