Megeve Ski Schools
Ski Lessons, Off-Piste Ski Clinics, Ski Touring & Mountain Guiding in Megeve
There are several Megeve ski schools and High Mountain Guide companies each offering a comprehensive ranges of snowboarding and skiing lessons for all ages and abilities.
Megeve is ideal for learning as the slopes, whilst at moderate altitude, offer progressive terrain especially on wide and gentle pistes around the lower slopes . Once you have mastered the basics, the ski area is vast linking in to St Gervais, Les Contamines and beyond. From novice to expert, the Megeve Ski Schools will ensure you get to experience the best of Megeve and the Evasion Mont Blanc ski area.
Summer Activities
Some of the ski schools and mountain guides operate during the warm summer months. Although summer skiing on the Vallée Blanche on the Chamonix side is no longer possible, there are plenty of activities for all ages such as....!
White water rafting
Canyoning
Guided via ferrata climbing
Climbing Mont Blanc
Glacier walks
Off-Piste Ski Guiding & Touring
To experience the full extent of what Megeve and the Evasion Mont Blanc area has to offer, why not try some off-piste touring. Expert local guides will navigate you around the high mountain trails in safety taking you on an adventure over the impressive glaciers on the Mont Blanc Massif.
The ski schools typically offer powder courses, off-piste clinics for skiers and boarders and avalanche awareness workshops which are invaluable.
Vallée Blanche - 1 day
One of the most famous descents in the world, this full day 22km trip starting at 3842m from the top of the Aiguille du Midi takes you off piste over glacial terrain and under seracs the size of houses.
Offering spectacular views of Mont Blanc, this guided off-piste tour is suitable for intermediate skiers and above.
Evasion Mont Blanc Guided Off-Piste Tour - 1 day
Unknown to many, the Evasion Mont Blanc system is the second largest ski area in France with 445km of lift connected pistes running across the three mountains of Jaillet, Rochebrune and Mont d'Arbois.
Starting from Megeve, there are many options for your ski tour including freeriding around the local slopes and over the Épaule du Mont Joly at 2350m and in to Les Contamines.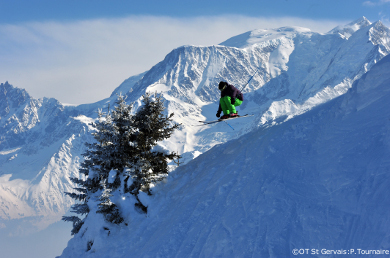 BASS Ski School, Megeve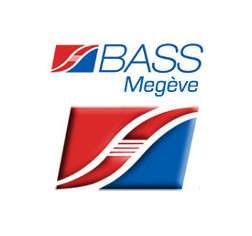 | | |
| --- | --- |
| Childrens ski lessons | ✔ |
| Private lessons up to 6 people | ✔ |
| Group lessons | ✔ |
| Off Piste & Ski Touring | ✔ |
| Vallee Blanche, Haute Route | ✔ |
| English speaking instructors | ✔ |
| Corporate sessions | ✔ |
At BASS, we deliver personally tailored ski lessons, by understanding individuals and their goals. Our ski tuition is for everyone; beginners, pros, adults, and children.
Lessons may be booked on a group basis or we can organise private lessons that range from 1 to 3 hours.
Our professional team of instructors are hand picked, fun, considerate, fully qualified and expert ski instructors.
Megeve Ski Schools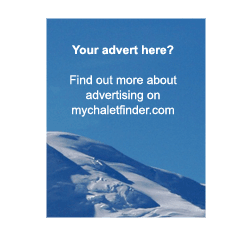 | | |
| --- | --- |
| Childrens ski lessons | ✔ |
| Private lessons | ✔ |
| Group lessons | ✔ |
| Off-piste guided tours | ✔ |
| Glacier tours | ✔ |
| English speaking instructors | ✔ |