Schladming ski holidays
Skiing & snowboarding in Schladming Dachstein
Overview
Skiing in Schladming and it's satellite villages of Haus, Mandling, Pichl and Ramsau is ideal for all levels of skier and boarder.
Set in the Austrian province of Styria 100km south-east of Salzburg, amidst stunning mountain scenery and over looked by the Dachstein glacier where you can even go summer skiing.
Schladming ski resort is very popular amongst European tourists throughout the year, largely because there is so much on offer from superb ski holidays in winter to mountain biking, hiking and glacier walking during the summer.
Key information (local area)
Altitude
745 m
Top lift
2700 m
Piste (km)
115 km
Family
Beginner
Intermediate
Expert
Nearest airport
Salzburg ( km)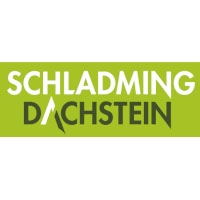 Featured ski holiday rentals
Schladming and its neighbouring villages offer a wide choice of high quality winter and summer accommodation from luxury ski chalet rentals to apartments and guest houses. Schladming is the largest village and has the most cafes, bars and restaurants. For more relaxing and quieter skiing holidays in terms of apres-ski, the villages of Haus, Mandling, Pichl and Ramsau do just the job.
See all rentals
Our view on Schladming - Dachstein ski holidays
We think Schladming is a great ski resort to try if you have not been there before. Very friendly and welcoming with plenty to keep you entertained no matter what time of year you visit. A great family destination...please see our Schladming resort guide for more information on the resorts and skiing in this beautiful part of the Styrian mountain range.