Sölden ski schools
Beginner to expert ski lessons including off-piste and ski tours in Sölden
There are several excellent ski schools and ski touring - guide companies in Sölden each offering a comprehensive ranges of lessons for all ages and abilities for both skiing and snow boarding. For complete beginners, ski lessons are held on the nursery slopes at Innerwald and Giggijoch before progressing to the gentle blues high up on the Tiefenbach Glacier.
For good intermediates and experts, the guided off-piste trails are not to be missed as the areas off the glaciers are perfect for ski touring.
Vacancia Ski & Snowboard School
Book Now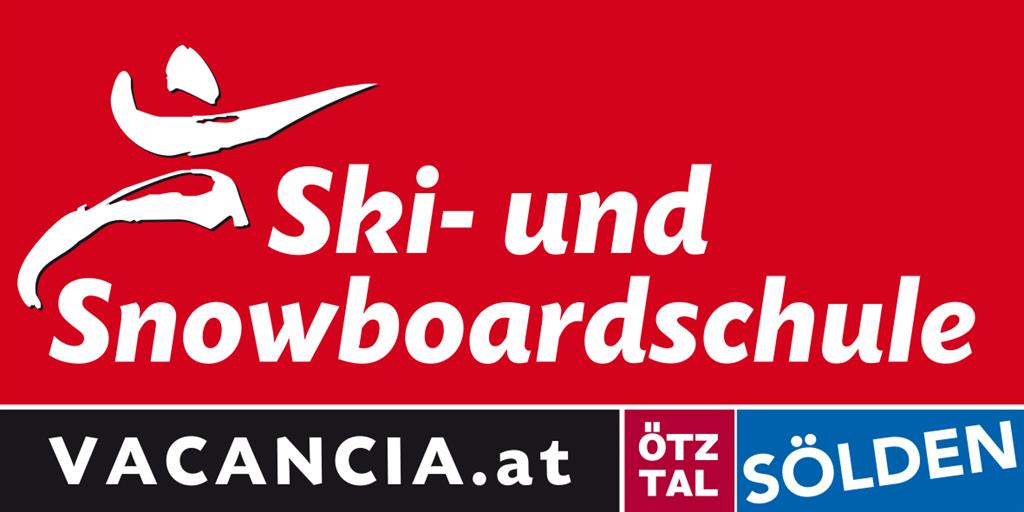 Ski Rentals
We offer great value packages for ski lessons and ski rental - click on "Book Now" for more information and prices.
At a glance
Childrens private ski lessons
Kindergarten
Private lessons
Group lessons
Family ski lessons
Snowboarding
Ski & snowboard tours
Cross-country skiing
Off-piste freeriding (max 5 per group)
Ski rental packages
Multi lingual ski instructors
In detail
Welcome to the Vacancia ski and snowboarding school. Our aim is to maximise the learning of each individual whilst having fun. Our private lessons are tailormade to the wishes of each client. We offer childrens kindergarten for 3 year olds onwards on the nursery slopes next to the Giggijoch restaurants. We provide half and full days which includes lunch giving increased flexibility.
Our team of professional instructors are able to teach in German, Dutch, English, Russian, Czech, Danish, Italian, French and Spanish.
Early season glacier skiing
Whilst there is no mid-summer skiing in Sölden, the Rettenbach and Tiefenbach glaciers are open from October to the end of May. So for early or late season ski holidays, you can book your ski lessons as you would if you were skiing in February.
The Tiefenbach Glacier is suited to beginners and early intermediates whilst the Rettenbach Glacier has steeper terrain and 4km of black pistes.
Off Piste Ski Guiding & Touring
Ski mountaineers and backcountry skiers will get to experience the pristine winter wonderland on the snow-topped summits of Sölden and Vent, high above the valley floor.
Expert local guides will navigate you around the high mountain trails in safety taking you on an adventure around the glaciers and the majestic 3000m plus peaks of the Ötztal Valley.
Vent Loop Trail
This challenging classic 5 day tour is one of the best "Hautes Routes" in the Eastern Alps. The tour starts in Vent and makes its way across the central area of the Ötztal Alps.
Some of Tirol's most demanding 3000m high peaks are climbed on the ski tour including Similaun (3606m), Finailspitze (3514m), Weißkugel (3739m) and Wildspitze (3774m), the highest mountain in Tyrol.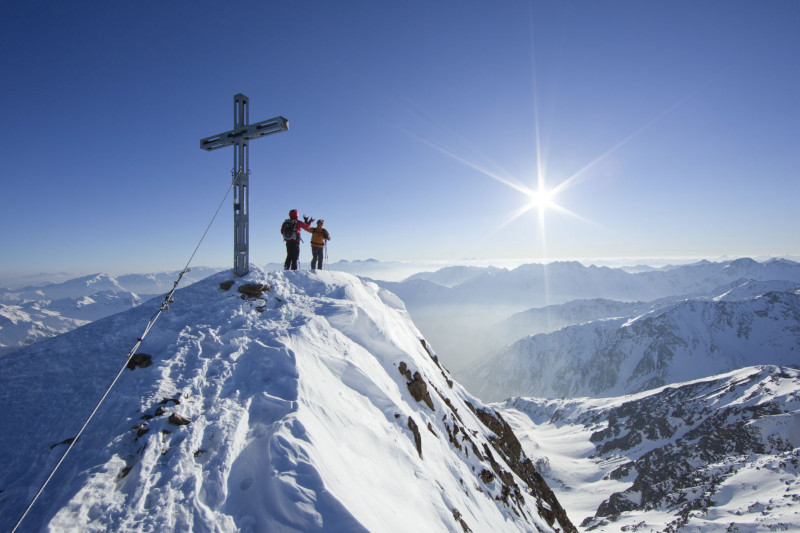 Pollenstal -Silberkar - Sonnenkogel
This intermediate level ski tour starts at 2,763m from the Einzeiger mountain station and takes you up to the top of the Sonnenkogel at 3170m. From here, the run down gives around 2500 of vertical through some of the most breathtaking scenery in the Ötztal Valley.
The ski tour takes between 5 and 6 hours and is a great way to spend a day away from the pistes.