How to get to Celerina
By plane
Ski holidays in Celerina - part of the excitement is getting there! Depending on where you are travelling from, Celerina in the Engadin Valley is not the easiest place to get to unless you have a private plane in which case you can fly in to the resort! Airport transfers from Zurich to Celerina or from Milan means a 3-4 hour transfer time depending on the weather and traffic.
By car
Transfers from Zurich is motorway all the way to Chur (1 hour) followed by navigating the hairpins up to the Julier Pass before dropping down in to St Moritz on Lake Champfer. The drive from Milan takes you via Lecco before climbing up to the Maloja pass.
By train
There is a train station in St Moritz so if you are arriving in to Zurich airport, you can get a train straight from the mainline station which takes around 3 hours.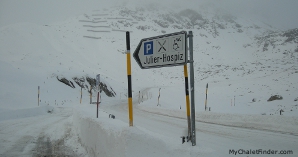 View Larger Map