Leukerbad Ski Schools
Off-Piste Ski Lessons, Touring & Mountain Guiding
There are several Leukerbad ski schools and off-piste ski touring and mountain guides each offering a comprehensive ranges of ski lessons for all ages and abilities. Leukerbad has terrain for all levels from complete beginners to experts and is ideal for learning to ski and snowboard as the slopes, whilst at high altitude, offer progressive terrain.
For good intermediates and experts, the guided off-piste tours are not to be missed offering spectacular scenery and deep powder.
Guided summer activities
Whilst there is no summer skiing at Leukerbad, there are plenty of other guided activities for all ages that can be organised and booked through the various ski schools and mountain guides...
White water rafting
Glacier trekking
Via ferrata
Mountain climbing
Off Piste Ski Guiding & Touring
To experience the full extent of what Leukerbad has to offer, why not try some off-piste ski touring. Expert local guides will navigate you around the high mountain trails in safety taking you on an adventure to remember. The main area for ski touring is at Gemmi accessed via the cable car from the centre of town that takes you up to 2350m. From here, there are numerous tours possible including Steghorn (3,148m), Roter Totz (2,848m) and Rinderhorn (3,448m) with the most popular being The Wildstrubel and The Daubenhorn.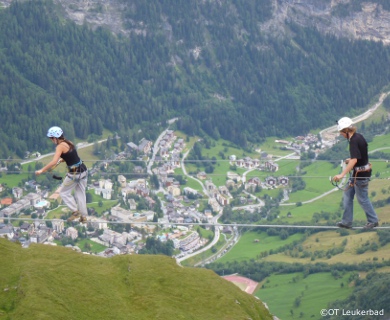 The Wildstrubel
This is a classic half day off-piste tour rising upto 3243m and is ideal for intermediate skiers and above. The route to the summit of the Wildstrubel via the Gemmi Pass takes about three hours using skins followed by an amazing run back. When the skies are blue, the views are amazing with 4,000m peaks all around.
Daubenhorn
In terms of ski touring, the Daubenhorn is a relatively short tour that typically takes about 2 hours to skin up to the summit at 2941m. At the top, you get fantastic views of the Valais valley and the surrounding mountains before you head back down in deep powder.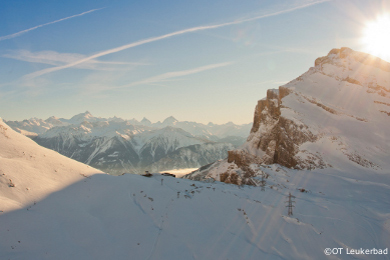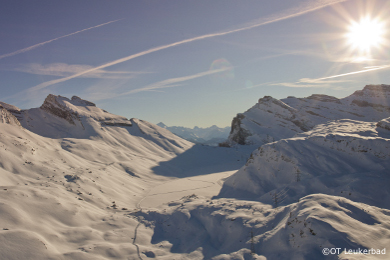 Swiss Ski School Leukerbad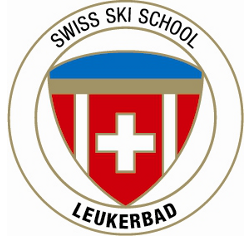 | | |
| --- | --- |
| Childrens lessons | ✔ |
| Kindergarten -3+ years | ✔ |
| Adult private & group lessons | ✔ |
| Guided off-piste tours | ✔ |
| Snowshoeing | ✔ |
| Paragliding | ✔ |
| Multi lingual instructors | ✔ |
Welcome to the Swiss Skischule of Leukerbad.
We provide private and group lessons for all levels of skier and boarder and for the infants, we have two kindergartens at the Snowpark Sporarena and Snowliland on Torrent.
Booking a guide for your off-piste tours will enable you to experience the best of these amazing mountains that surround Leukerbad.
All our lessons and other winter activities can be booked online.
Red Carpet Ski School Leukerbad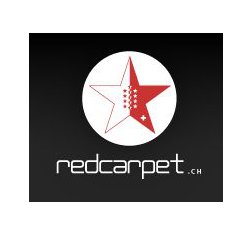 | | |
| --- | --- |
| Family courses | ✔ |
| Private & Group lessons | ✔ |
| Children lessons 3-6 years | ✔ |
| Off-piste freeriding & snowboarding | ✔ |
| Ski safari, heliski guided tours | ✔ |
| Snow-kite lessons | ✔ |
| Ski rentals | ✔ |
| Multi lingual instructors | ✔ |
| Summer watersports | ✔ |
We are an internationally sourced, multilingual team of qualified instructors pumped with enthusiasm and passion for all activities on snow and water.
We provide private and group lessons for all levels of skier and boarder. We guarantee a maximum of 4 persons in our private ski school classes to maximise the quality of instruction.
For good intermediates and experts, we offer guided ski tours and heli-skiing to help you discover the awesome ski terrain around Leukerbad.
All our lessons can be booked online plus you can rent your ski equipment saving you precious time in the resort.
Leukerbad Ski School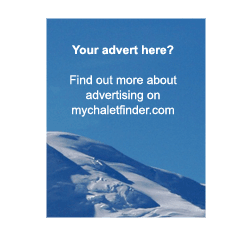 | | |
| --- | --- |
| Kids ski lessons | ✔ |
| Private lessons | ✔ |
| Group lessons | ✔ |
| Off-piste guided tours | ✔ |
| Glacier tours | ✔ |
| English speaking instructors | ✔ |
| Summer activities | ✔ |